Economic & Workforce Development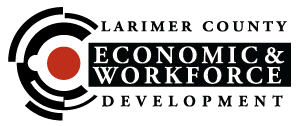 Larimer County Economic and Workforce Development (LCEWD) connects people to meaningful work and businesses to talent and resources, improving our community's economic well being.
Click an option below to get started.
Job Seeker
Business
Young Adult
Veteran
Unemployed
Economic Development
start over
Job Seeker
Business
Young Adult
Veteran
Unemployment Insurance
Economic Development
Young Adult / Job Search
Which of these best describes you?
How can we help you?
What are you looking for?
The LCWC places great emphasis on service to veterans. How can we help you?
I'm looking for help with Unemployment Insurance.
What resources can we provide?
What kind of job are you looking for?
I am thinking of starting my own business and need some guidance.
01/28/2020
After you've found the right person for your job opening, you want to do everything you can to ensure they accept your offer, even if they're not local.
This a service designed to assist partners in finding their next job opportunity when arriving in Northern Colorado.
More

about Hire Me. Connect My Partner.