Parks, Open Spaces and Trails
Top Tips when visiting Parks and Open Spaces during COVID-19
These recommendations will help keep you safe and minimize impacts on our natural resources. 
Know BEFORE you go: Check Colorado Trail Explorer (COTREX) at https://trails.colorado.gov for the most up-to-date trail conditions, closures, and alerts 
Feeling sick? Stay home if anyone in your household is sick, such as fever, coughing, or shortness of breath
Keep your group small - fewer than TEN people. Recreate and camp only with people from your own household.
Practice social distancing - keep SIX feet between other visitors not in your own household and don't congregate at overlooks, rest areas, or trailheads
Wear a mask to protect yourself and others when six feet of distance cannot be maintained, such as heavily populated parking lots and trail junctions
Share the trail: Step aside, do not walk off when passing others to avoid damaging our trails and natural spaces
Related Links
National & State Parks in Larimer County
City Parks in Larimer County
General FAQ regarding COVID-19
Should I wear a face cloth or mask when recreating outdoors?
Yes. Although it is not required, it is highly recommended when visiting any public spaces to wear a homemade mask or face covering when it is difficult to keep a 6 ft distance from others. 
How can we reach you during your office and Visitor Center closure?
All DNR Visitor Centers are open to the public. All of our operations can also be reached via our website, phone, or email. Staff offices and building restrooms remain closed to visiting public. General questions during DNR normal business hours should be directed to 970-619-4563 (Administration Office) or 970-498-5610  (Horsetooth Area Information Center).    
Will we ever close our trails, parks, open spaces?
Our intent is to maintain continuity of operations and keep our parks, trails open! We truly understand and value our role in the community to provide you a place to visit and enjoy during this time of uncertainty. We are also focusing on ensuring employees, their families, volunteers, and visitors are safe by following the most current guidance from public health authorities.
What health safety precautions have you employed during the pandemic?
More rigorous and regular environmental cleaning has been employed in any public areas. In addition, our automated pay stations are being cleaned multiple times on a daily basis. Also, to support the recommendations to social distance, many DNR employees are now working remotely.
Will trail restrooms still be open?
Yes, vault toilet restrooms at trailheads are open, maintained, and cleaned and disinfected regularly. Visitors are encouraged to bring their own hand sanitizer to use while on the trail. 
Can I still enter and hike at Horsetooth Mountain?
Horsetooth Mountain Open Space -and all of our parks and open spaces- remain open.
How can I purchase an annual permit?
All annual permits can be purchased on our website. Our staff will process your order and mail it to you. Your email receipt can act as proof of purchase until you receive your physical permit in the mail. Partial refunds of annual permit fees due to closures will not be provided.
How can I purchase a daily permit?
Daily permits are available at automated, self-serve stations prior to entering the parks. These stations are being cleaned multiple times on a daily basis. Permits are required for entrance.
I have a camping reservation. Are campsites still open?
As of July 1, all campgrounds at Larimer County reservoir parks and open space properties are open for reservations - including cabins and tipis. No secondary units are allowed. Criteria for camping can be found here.  
I do not meet your selective camping criteria. Can I get a refund?
Yes. Until further notice, due to COVID-19 and our desire to stop its spread, we will be issuing refunds on camping reservations that do not meet our requirements.  Please contact our reservation call center at 1-800-397-7795.
I had a large group meeting scheduled at your office. Can we still use your meeting room spaces?
No. Community group gatherings in our indoor meeting room spaces have been canceled until further notice. 
I was supposed to attend one of your volunteer trainings or events. Will those still be happening?
All community group gatherings in our public meeting room spaces of any size have been canceled until further notice. 
updated June 20, 2020
FAQ regarding camping in Larimer County
I have a camping reservation - how do I know if I can come and camp?
As of July 1, campgrounds are open at Larimer County reservoir parks and open space properties - including cabins and tipis.  Full guidance for camping can be found here.
Why was cabins and tipis delayed to open?
Our team actively procured high-grade cleaning equipment and protocols to sanitize each cabin/tipi following a stay. While this procurement was in process, we kept cabins/tipis closed to campers.
Are you taking walk-in campers?
No, you can not walk-in after hours and camp. We are allowing same day, walk-in reservations during normal business hours.
If I do not meet the criteria, can I get a refund?
Yes. Campers should call our reservation call center to cancel and request a full refund. They can be reached at 1-800-397-7795.
Do you have pavilions open for our family to use during our camping stay?
All group pavilions, group picnic areas are open. All members of the public are expected to maintain distancing. 
Can I still go fishing at the reservoir?
Yes, you can fish along our shorelines, in keeping with distancing protocols with others.
Can I go boating in your reservoirs?
Yes. Boating in our reservoirs is open. Complete hours and open ramps can be found here.  New safety protocols have been established to keep our ANS personnel and the public protected during this time. Before arriving, please review the protocols to expedite your entrance into the water. 
Is swimming allowed in the reservoirs?
Swimming is allowed in designated swim beach areas. Swimming in non-designated areas is not allowed. 
(update 6/26/20)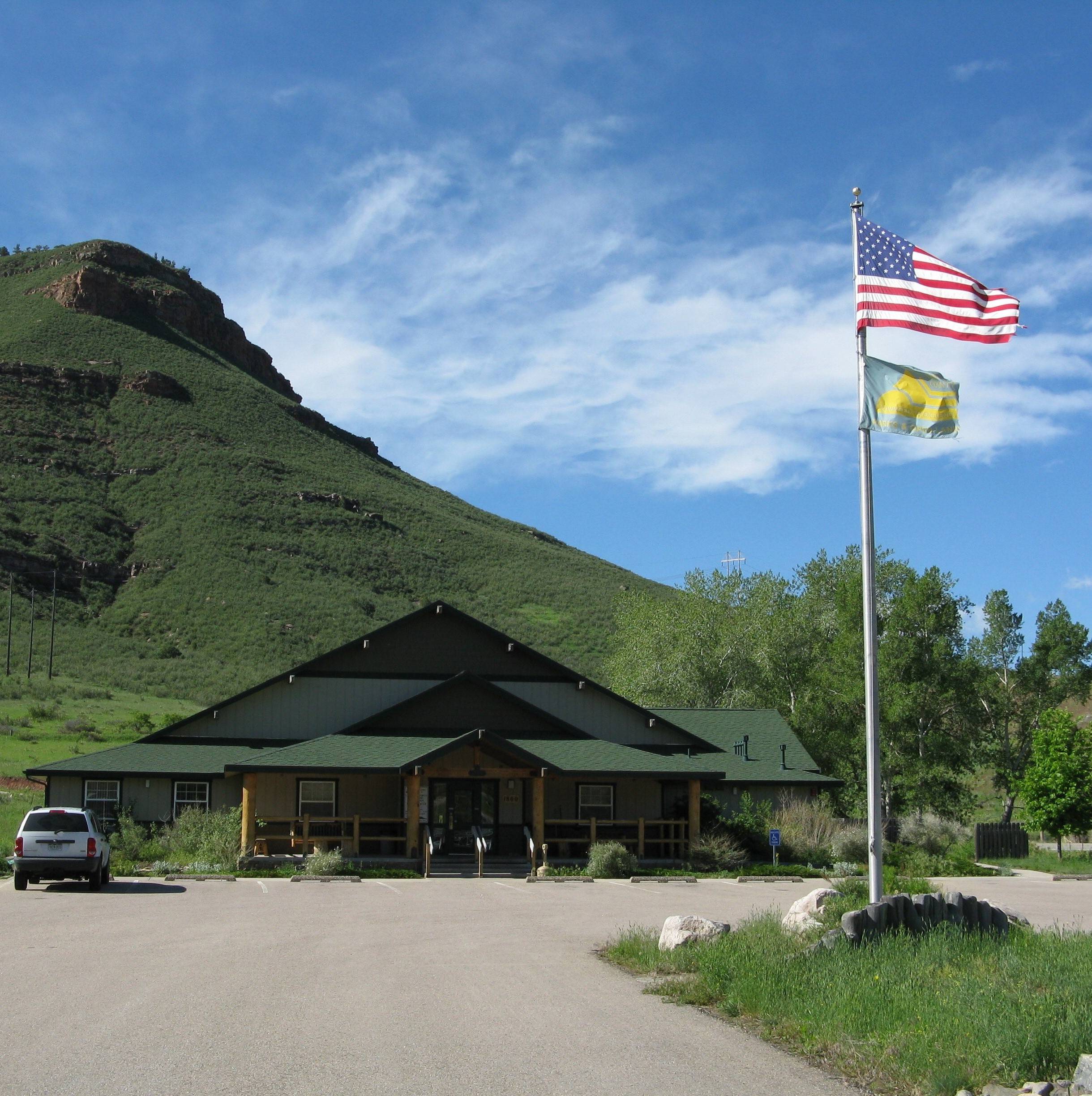 Connect With Us
ADMIN OFFICES
1800 S. County Road 31, Loveland, CO 80537   Map
(970) 619-4570 | FAX: (970) 619-4574
parksoffice@larimer.org
FACEBOOK TWITTER INSTAGRAM NEWSLETTER