---
Bitsight Score
Larimer County
780
Advanced
Last Updated: 2019-10-16
Larimer County partners with Bitsight to monitor our environment and provide a continuous rating of our cyber risk. Over 1,500 organizations are using BitSight Security Ratings to monitor their business ecosystem. Using an approach similar to credit ratings for financial risk, BitSight customers are able to gain insight into the security posture of third parties as well as their own organization. The Ratings are calculated on a scale of 250-900, with a higher rating indicating better security performance. BitSight is the most widely adopted Security Ratings platform in the world.
The average Bitsight Rating for Government/Politics industry is 650.
Larimer County continuously monitors and strengthens our IT security to ensure our citizens and organizational partners trust the information they share and receive with the county.
Web Encryption
Every page, form and document hosted on larimer.org is encrypted - meaning visitors can trust a secure connection between their browser and our site when browsing pages or completing a form on larimer.org. When visiting an encrypted site note the lock icon, near the web address:

We work especially hard to maintain high levels of encryption, and for our efforts have attained an A+ rating on Industry standard Qualsys SSL Labs Site Review:

(You can view our real time rating on SSL Labs Site)
---
Secure Site Hosting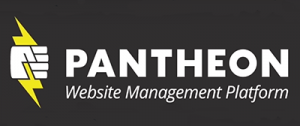 Larimer.org is proud to call Pantheon.io Hosting Home.
The Pantheon platform provides:
Container-based infrastructure
Automated, one-click core updates
Denial of service(DDoS) protection
Automated security monitoring
Network intrusion protection
Automated HTTPS

Vulnerabilities and Incident Response
SAML/SSO/2FA
Role-based change management
Automated backup and retention
Secure code and database access
Secure integration to resources
Secure datacenter

Privacy Shield & US-Swiss Safe Harbor Certified
Review Pantheon's Security benefits
---
Vulnerability Scans
In addition to encryption, we monitor our site monthly for security vulnerabilities and weaknesses using industry leader and third party Trustwave.
I Want To
Apply

Check

Status
Find
Schedule
Apply for:
Check Status of:
Find Services / Programs:
Make an Appointment for: