HAE
Flu Activity on the Rise in Larimer County
Flu season is officially here in Larimer County. Twenty-one local residents have been hospitalized so far, most of them in the past two weeks. Surveillance for the 2018-2019 influenza season officially began on September 30, 2018, and will run through May 18, 2019. All hospitalized patients testing positive for flu after September 30 are counted as influenza cases. The total number of hospitalizations statewide since the beginning of the 2018-19 season was 596 as of December 29.
The age range of hospitalized cases locally has varied from infants to those over age 65. The main circulating virus in the U.S. and in Larimer County is currently influenza A(H1N1).  This flu virus may affect younger people more than in a typical flu season; 60% of Larimer County patients hospitalized so far have been under 60 years of age. The predominant virus may change over the course of the coming months.
During last year's flu season, which was especially hard on older county residents, the A(H3N2) virus predominated, leading to 299 hospitalized patients—the highest number since tracking began in 2005.
Influenza is a respiratory disease, and is not to be confused with so-called "stomach flu" (gastroenteritis), which is also affecting Larimer County residents. High fever and body aches, along with respiratory symptoms like cough and sore throat, can help distinguish influenza from common colds.  Young children may also have gastrointestinal symptoms from influenza.
The Health Department recommends that those who have not yet had a flu vaccination get one soon, because it takes about two weeks to provide protection. The vaccine is especially important for pregnant women and people with chronic diseases who are at higher risk of complications. High-risk patients, even those who have been vaccinated, should contact their health provider as soon as possible if they begin to experience flu-like symptoms so that treatment with prescription antiviral medicines can be most effective.
Vaccination is the best way to help prevent the flu, but it's also very important to wash hands often, cover coughs and sneezes, and stay home when you are sick to avoid spreading flu in schools and workplaces. It is also important to not visit family members and friends in nursing homes and senior housing when sick.
For more information on flu and flu vaccination, see http://www.cdc.gov/flu. For information on Health Department immunization clinics, see www.larimer.org/health.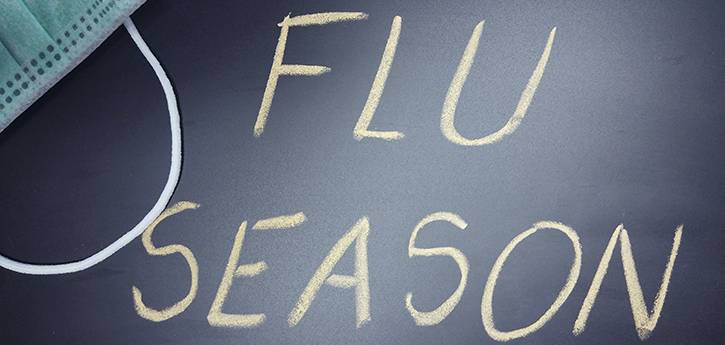 Health