Larimer County Conservation Corps Offers FREE Home Efficiency Assessments
Larimer County Conservation Corps offers FREE home efficiency assessments.
Looking for ways to save water, energy, and money?  A home efficiency assessment can help!  Water-hungry toilets, inefficient sinks and shower heads, older appliances with an endless appetite for water and electricity - even old light bulbs contribute to devouring more energy - leading to high utility bills. 
The fix might be a visit from the Larimer County Conservation Corps (LCCC) Water and Energy Program team which provides Fort Collins Utilities and Loveland Water and Power customers a FREE home efficiency assessment to reduce energy and water resources.
Assessments are available through the end of May 2021 and adhere to COVID-19 protocols.  
To qualify for an energy assessment, you must be a utility customer of either Fort Collins Utilities or Loveland Water and Power.  Both homeowners and renters are eligible for this free service.
The 2021 Home Efficiency Assessments is Now Open!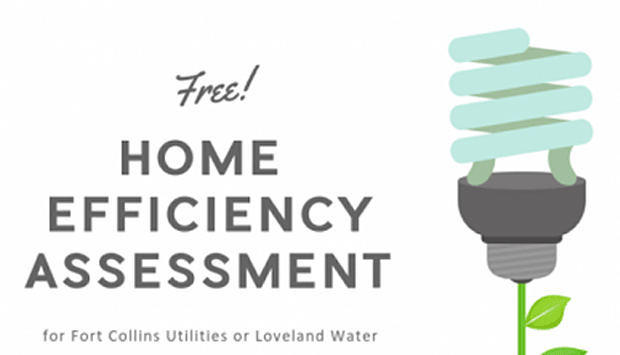 Published on:
Wednesday, March 3, 2021 - 7:59pm
Connect with the Larimer County Conservation Corps
Phone: (970) 498-6660
Email: lccc@larimer.org
Economic and Workforce Development