The COVID-19 coronavirus has gripped the world and affected every individual in our community.
Responding to these unprecedented challenges, the Board of Larimer County Commissioners approved the recommendation of the Behavioral Health Policy Council to establish the Behavioral Health Services Crisis Response Fund.
The goal of this fund is to make immediate financial support available for the rapidly evolving behavioral health needs of our communities. The BHS Crisis Response Fund makes $100,000 available to 501(c)(3) nonprofits that provide services throughout Larimer County. Once the initial fund is exhausted, additional funding may be announced to address the future needs of our communities.
The fund will assist organizations that work with individuals navigating the channels of support for mental health/substance use issues magnified by the COVID-19 crisis.
Money designated for the BHS Crisis Response Fund comes directly from the BHS Grant Program which receives money through the 2018 voter-approved ballot initiative. The initiative directs money generated from the county sales and use tax to support behavioral health needs in Larimer County.
After a survey of county nonprofit organizations was conducted to identify critical needs in the community, the following priority areas were identified:
1)  Meeting increased demand for new and existing behavioral health services
2) Adapting the delivery model to offer virtual care/services
3) Community awareness and outreach efforts
To apply for funding, eligible organizations must submit the online Application for Funding and provide the required documents (W-9 and IRS Public Charity Designation Letter) by 11:59 p.m., April 29, 2020.
Application review and funding decisions will follow in early May. All applicants will be notified of funding decisions at that time.
To learn more about eligibility and the application process for the BHS Crisis Response Fund, please visit the Crisis Response Fund page.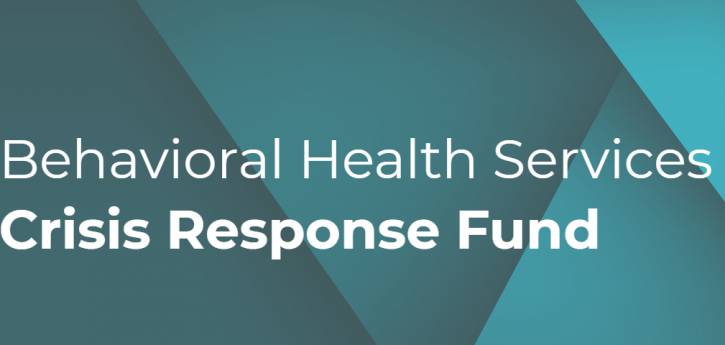 Published on:
Monday, April 20, 2020 - 8:00am
Jessica Plummer
Program Manager
bhsgrants@larimer.org
(970) 498-7124
Behavioral Health