Gary A. Darling recognized for his service in criminal justice with award and grant
The Board of Larimer County Commissioners on March 3, 2020 presented Director of Criminal Justice Services Gary A. Darling with an award of recognition for his service to Larimer County, and the establishment of a Gary A. Darling Grant created in his honor. 
Both the award and the grant were presented to acknowledge Darling's long-standing and illustrious career in criminal justice services.
Darling retired from the Larimer County Sheriff's Office in October 2007 after 30 years of service.  During his 30-year career, he moved through the ranks and was promoted to division commander in 1991, where he remained in that position for 16 years. 
During his time as a division commander, he supervised the divisions of Patrol, Investigations, Emergency Services, Administration and the Jail.  For seven years at the jail, he oversaw all operations including the jail diversion programs of Work Release, a day work program named Work Enders, Electronic Home Detention, and Community Programs. 
In October of 2007, he moved to the position of Larimer County Criminal Justice Planning Manager to bring criminal justice organizations together to better coordinate the local system. 
In 2009, Larimer County created the Criminal Justice Services Division which included Community Corrections, Pretrial, Special Transportation Services, Alternative Sentencing, and Criminal Justice Planning. In June 2009, Darling was appointed to the position of Director for the Criminal Justice Services Division.
He has assisted the National Institute of Corrections with the development of Evidence-Based Decision Making in Local Criminal Justice Systems as well as other initiatives for the institute.  
As a member of the Mental Health and Substance Use Alliance, he was involved in the first presentation to the Board of County Commissioners for a behavioral health facility for Larimer County in 2008.  Then he served as a member of the guidance team for the Behavioral Health ballot initiative, approved by voters in 2018.
The Behavioral Health Policy Council, an advisory board for the Behavioral Health Services Department, voted to establish an annual Gary A. Darling Grant in recognition of his dedication and significant career contributions in the areas of criminal justice and behavioral health.
The Gary A. Darling Grant will be awarded to an organization that serves at the intersection of behavioral health and criminal justice service programming.  The dedicated grant funding will come from already allocated grant funding through the Behavioral Health Services distributed services fund of $2.5 million for 2020. This special grant fund is also the result of a voter-approved 0.25% sales and use tax for behavioral health services in Larimer County.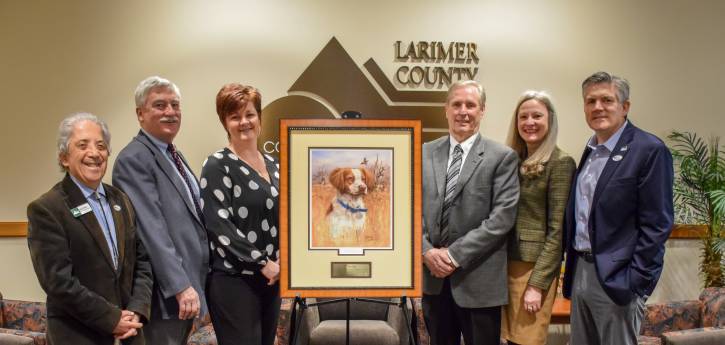 Published on:
Tuesday, March 3, 2020 - 12:32pm
Jennifer Wolfe-Kimbell, [970] 498-7127, wolfekj@larimer.org
Behavioral Health