New Estes Park Residential Recycling Center opening soon
The Town of Estes Park and the Larimer County Solid Waste Department are working together to make residential recycling easier for the residents of Estes Valley.
Estes Park Residential Recycling will open on May 1, 2019. Recycling collection will be conveniently located at the site of the old landfill, 640 Elm Road, Estes Park, CO. Residents should not take their recycling to the Estes Park Transfer Station.
Three roll-off containers are designated for single stream (mixed) recycling. The League of Women Voters is working diligently to obtain a glass-only recycling container; however, it is not currently available.
All recyclables must be clean, empty and dry. Recyclables accepted include plastic bottles, jars, jugs and tubs; metal cans, aluminum foil, cardboard, paperboard, cartons and paper.
Containers should be less than 2.5 gallons in size. Cardboard must be flattened and able to fit in a 20" x 20" opening. Shredded paper is not accepted; drop it at the transfer station for a fee. Other common contaminants not accepted include plastic clamshells, plastic bags, recyclables with food debris, and Styrofoam.
New hours of operation
Days: Tuesday, Wednesday, Thursday, Saturday
Hours: 8 a.m. to 4:30 p.m.
Closed for lunch:  12 p.m. to 12:30 p.m.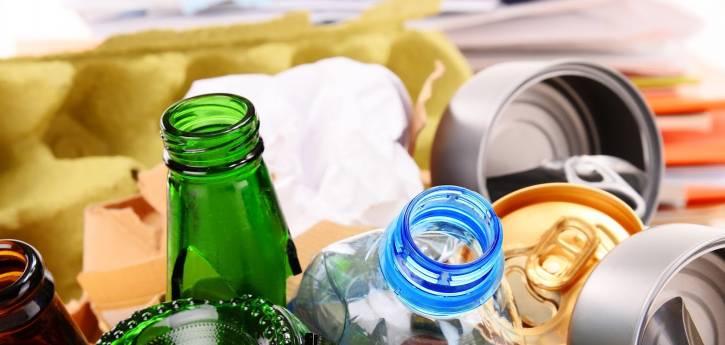 Published on:
Wednesday, April 24, 2019 - 3:23pm
Solid Waste