SHR
On April 14, 2018, at approximately 12:27 p.m., the Larimer County Sheriff's Office received reports of a shooting at a home in the 400 block of North Timberline Road in Fort Collins / unincorporated Larimer County. Deputies and emergency medical personnel responded and contacted involved parties and witnesses.
The investigation thus far has revealed that a 27-year old Fort Collins man was shot one time by an unknown suspect. The victim was transported to a local area hospital and treated for non-life-threatening injuries. As a safety precaution the Larimer County Regional SWAT team was mobilized to assist in clearing the residence where the shooting occurred.
The suspect had fled the scene prior to Deputies arrival. At this time, it is unknown who the suspect is. There is no known threat to the public. No further information will be released at this time as the investigation is ongoing.
Anyone with information regarding this incident or any crime is asked to call Larimer County Sheriff's Office at 970-416-1985 or Crime Stoppers at 970-221-6868 where you will remain anonymous and possibly be eligible for a cash reward.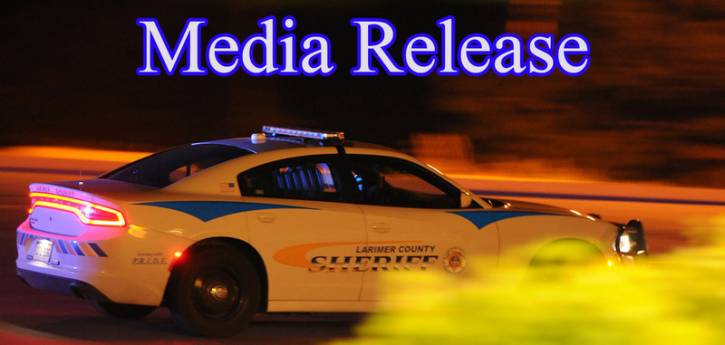 Sheriff