SHR
Fatal Crash Investigation in Berthoud
On April 6, 2018, at approximately 12:10 p.m., the Larimer County Sheriff's Office report of a motor vehicle crash at the intersection of 1st Street and County Road 10E in Berthoud. Deputies responded and found a crash involving a passenger car and a pickup.
The investigation thus far has revealed that a blue 2005 Toyota Corolla driven by a 20-year-old Fort Collins woman was travelling eastbound on County Road 10E and making a left turn northbound onto 1st Street. A black 2001 Dodge Ram 1500 driven by a 34-year-old Berthoud male was travelling southbound on 1st Street. The pickup struck the sedan on the driver's door.
The driver of the Toyota was declared dead at the scene. An adult male passenger in the Toyota was transported to an area hospital with serious, but not life-threatening injuries. The driver and sole occupant of the Dodge pickup was not injured. The Larimer County Coroner's Office will release the identity of the woman who died after next of kin notifications are made.
The Larimer County Sheriff's Office CRASH Team responded to investigate and the intersection remained closed for approximately four and a half hours. The crash investigation is ongoing and investigators do not suspect drugs and/or alcohol as contributing factors. When the investigation is complete, investigators will screen the case with the Larimer County District Attorney to determine if any criminal charges will be sought.
Anyone who witnessed this crash and has not already spoken to deputies is asked to call Deputy Steve Wicker at 970-498-5532.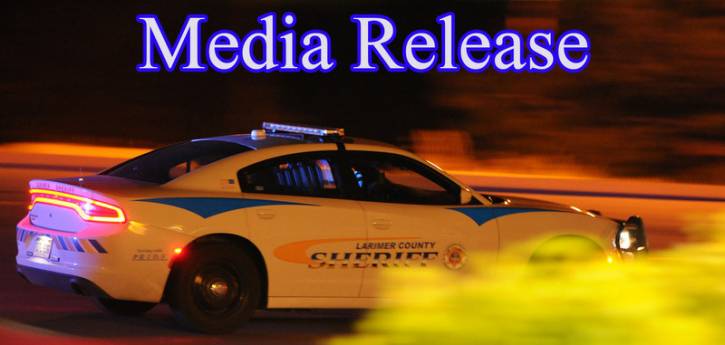 Sheriff