SHR
Spring 2018 Citizens Academy
The Larimer County Sheriff's Office is now accepting applications for the Spring Citizens Academy.  The academy will start on February 15 and run through May 10, 2018.  The Citizens Academy will meet from 6:00 p.m. to 9:00 p.m. on Thursday nights for 12 classes and one Saturday field day.  Class will not be held on March 15 (Poudre, Thompson, and CSU spring break).
The academy is designed to give citizens an overview of the operations of the Larimer County Sheriff's Office.  Classes covering K9, patrol operations, bomb squad/terrorism, investigations, crime lab, emergency management and emergency services, SWAT and hostage negotiations, arrest control tactics, narcotics investigations, and volunteer operations are scheduled.  These classes are presented by deputies and commanders responsible for each area.
The academy also includes a tour of the Larimer County Jail and emergency communications center, a K9 demonstration, and the opportunity to ride along with a deputy.  One of the highlights of the academy is the field day during which you will participate in live scenarios.  The scenarios include responding to calls involving live shooting with simulated ammunition, making simulated traffics tops, use of force simulator, and processing a mock crime scene.
The academy is limited to 35 students and fills up fast.  Visit https://www.larimer.org/citizens-academy for more information and to register.  The fee for the academy is $30 which covers the cost of a student t-shirt, materials, and lunch served at field day.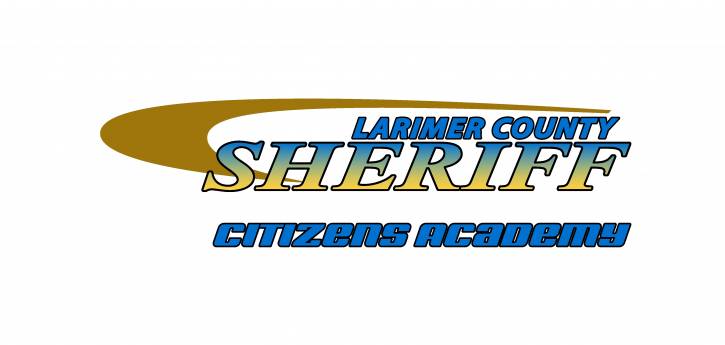 Sheriff