HAE
Vaccine Appointments - Open to General Public Ages 16+
If no appointments are available, please check back soon. If you need assistance signing up, call the Health Department Monday-Friday, 9:00-4:30 at 970-498-5500. Colorado is currently vaccinating anyone who would like a COVID-19 vaccine that is 16 years old and above. Note that 16-17-year-olds can only receive the Pfizer vaccine at this time.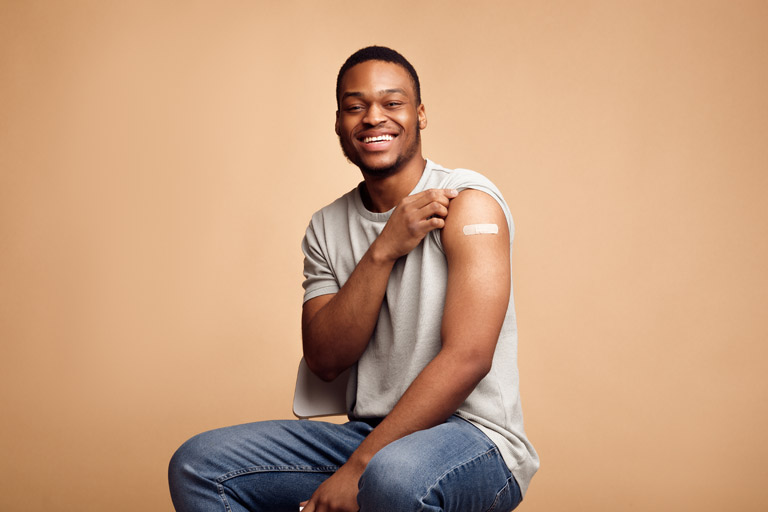 COVID-19 Vaccines Given in Larimer County
Click the Vaccines tab to view data.
FAQs
Larimer County coordinates with local organizations to ensure resources are available to assist with public health volunteer needs. You can also register as a volunteer with these Colorado organizations. 

To replace your COVID vaccine card, contact the provider you went to for your vaccine first.

To replace your vaccine card, we will need to verify your immunization record in our record system or in the Colorado Immunization Information System (CIIS).If you were vaccinated by the health department or at the FEMA vaccination site at The Ranch, please complete this form to request a new card. 

If you were vaccinated by another healthcare provider in Colorado, you may complete the replacement card request form. We are not able to verify records for immunizations provided outside of Colorado.

You will not be immediately protected from COVID-19 after receiving the vaccine. Studies show that it takes about one to two weeks after your last dose for your body to be able to protect itself against illness.

Current information suggests it is possible that someone who has been vaccinated against COVID-19 may still have a mild or asymptomatic infection or spread the virus to others. So it is important to continue taking precautions. Continue wearing masks and practicing physical distancing until it is clear that it is safe to stop.

While no vaccine is 100% effective, the Pfizer, Moderna, and Johnson & Jonhson vaccines are highly effective for preventing severe COVID-19 illness, hospitalization, and death. 

Employers may be able to require COVID-19 vaccination for in-person work for their employees, but an employee may be entitled to an exemption through the ADA and Civil Rights Act of 1964. The state of Colorado is not currently pursuing any mandates. The U.S. Equal Opportunity Commission has more information on this on their website.

Feeling a little under the weather in the day or two after getting a vaccine is quite normal. Pain at the site the shot was given is common. 
It's common to have flu-like symptoms like muscle aches, fatigue, chills, and fever after the injection. It's more common to have these symptoms after the second shot, but they can still happen after the first. These symptoms can be managed by resting, drinking lots of fluids, and taking over-the-counter medications like tylenol or ibuprofen unless your doctor has told you in the past not to take these types of medications. If the symptoms don't go away after 1-2 days, or if you have any concerns about their duration or severity, we recommend that you reach out to your physician for further guidance.

Severe reactions are rare. If you believe you are having a serious reaction the a vaccine, please contact your healthcare provider for advice. If you would like to report an adverse (bad) reaction to a vaccine, you can do so through the Vaccine Adverse Event Reporting System (VAERS). VAERS is an early-warning system that collects and analyzes reports of any problems that happen after vaccination. Anyone can submit a report, including parents, patients, and health care professionals.

The initial supply of COVID-19 vaccine(s) was very limited. This means that a vaccine was not immediately available to everyone who wanted one. 
To be as fair and efficient with distribution as possible, the state developed a phased approach to vaccine distribution to save lives and end the crisis that has been brought on by the pandemic as quickly as possible. The phased allocation plan prioritized people at high risk of getting exposed to COVID-19, people who work in essential or critical jobs, and people who are at high risk for getting very sick or dying of COVID-19.
The Colorado Department of Public Health and Environment recognizes the Tribal sovereignty of the Ute Mountain Ute and Southern Ute Indian Tribes, and that the Tribes have the authority to determine how vaccine supply will be prioritized for their populations, even if their prioritization scheme is different than what the department recommends.