Purchase Order Terms and Conditions
The following general terms and conditions shall apply to all purchases by or on behalf of Larimer County unless specifically provided otherwise on the front of this document:
Offer/Acceptance:
If this purchase order ("PO") refers to a bid, proposal, or quote, submitted by the Supplier, Vendor, Consultant, or Contractor (the "Vendor") in response to a formal solicitation (ITB, RFP, RFQ) by Larimer County, Colorado, (the "County"), this PO is an acceptance of the Vendor's offer to sell in accordance with the terms and conditions of the solicitation. If a bid, proposal, or quote in response to a formal solicitation is not referenced, this PO is an offer to buy. The Vendor's written acceptance, acceptance of payment, or performance shall constitute the Vendor's unqualified acceptance of this PO. This PO shall supersede and control over any Vendor form(s) or part(s) thereof included in or attached to any bid, proposal, quote, offer, acknowledgment, or otherwise, regardless of any statement to the contrary in such form(s) or part(s) thereof. Additional, inconsistent, or contradicting provisions proposed by the Vendor or included in any documentation submitted by the Vendor to the County are hereby objected to by the County and have no effect. The terms and conditions set forth herein shall not be modified, superseded, or otherwise altered by any document incorporated into this PO by reference.
Funding:
Any financial obligations of County extending beyond the current calendar year are subject to funds being budgeted and appropriated.
Delivery: 
Packing, packaging and freight charges are borne by the Vendor unless stated otherwise on this PO. Time is of the essence on this contract. If the Vendor fails to deliver or perform as and when promised, the County, at its sole discretion, may cancel its order, or any part thereof, without prejudice to its other rights, return all or part of any shipment so made, and charge the Vendor with any loss or expense sustained as a result of such failure to deliver or perform as promised. If delivery dates cannot be met, the Vendor agrees to advise the County, in writing, of the earliest possible shipping date for acceptance by the County. Delivery shall not be deemed to be complete until goods have been actually received and accepted by the County.
Inspection: 
Goods and material must be properly packaged. Damaged goods and materials will not be accepted. Final acceptance is contingent upon completion of all applicable inspection procedures. The County reserves the right to inspect the goods at a reasonable time subsequent to delivery where circumstances or conditions prevent effective inspection of the goods at the time of delivery. In addition to the County's other rights, goods rejected may be returned to the Vendor at the Vendor's expense. The County shall have the right to inspect services provided under this PO at all reasonable times and places. If any of the services do not conform to the PO requirements, the County may require the Vendor to perform the services again in conformity with the PO requirements, without additional compensation. When defects in the quality or quantity of service cannot be corrected by re-performance, the County may, (a) required the Vendor to take necessary action to ensure the future performance conforms to the PO requirements, and (b) equitably reduce the payment due to the Vendor to reflect the reduced value of the services performed. These remedies do not limit the remedies otherwise available in this PO, at law, or in equity.
Hiring Illegal Aliens: 
[Not applicable to the offer, issuance, or sale of securities, investment advisory services or fund management services, sponsored projects, intergovernmental agreements, or information technology services or products and services] The Vendor certifies, warrants, and agrees that it does not and shall not knowingly employ or contract with an illegal alien who will perform work under this PO and will confirm the employment eligibility of all employees who are newly hired for employment in the United Sates to perform work under this PO, through participation in the E-Verify Program or the Department program established pursuant to C.R.S. §8-17.5-102(5)(c). The Vendor shall not enter into a contract with a subcontractor that fails to certify to the Vendor that the subcontractor shall not knowingly employ or contract with an illegal alien to perform work under this Agreement. The Vendor (a) shall not use E-Verify Program or Department program procedures to undertake pre-employment screening of job applicants while this PO is being performed, (b) shall notify the subcontractor and the County within three days if the Vendor obtains actual knowledge that a subcontractor is employing or contracting with an illegal alien for work under this PO, (c) shall terminate the subcontract if a subcontractor does not stop employing or contracting with the illegal alien within three days of receiving the notice, and (d) shall comply with reasonable requests made in the course of an investigation, undertaken pursuant to C.R.S. §8-17.5-102(5), by the Colorado Department of Labor and Employment. If the Vendor fails to comply with any requirement of this provision or C.R.S. §8-17.5-101 et seq., the County may terminate this PO for breach and may hold the Vendor liable for damages. 
Assignment & Subcontracting:
No part of this PO may be assigned or subcontracted without the prior written consent of the County.
Tax Exemption:
The County is exempt from State, County, and Local sales and use taxes under Colorado Tax Exempt Number 98-04270, and no sales or use taxes shall be charged.
Insurance:
The Vendor shall obtain, and maintain at all times during the duration of this PO, insurance as specified in the solicitation or as otherwise required by the County, and shall provide proof of such coverage.
Indemnification: 
The Vendor agrees to defend, indemnify and to hold the County and its agents, employees, appointees, and officials harmless from any and all claims, suits, expenses, damages or other liabilities, including reasonable attorney fees and court costs, (1) arising out of damage or injury to persons, entities or property to the extent caused or sustained by any person(s) as a result of any actual or alleged intentional or negligent act or omission by the Vendor arising out of or in connection with this PO, and (2) resulting from any actual or claimed trademark, patent or copyright infringement, or any litigation based thereon, with respect to any part of the goods or other intellectual property covered by this order. This provision shall survive the completion of services and termination of this PO.
Independent Contractor: 
The Vendor shall perform its duties hereunder as an independent contractor and not as an employee of the County. Neither the Vendor nor any agent or employee of the Vendor shall be deemed to be an agent or employee of the County. The Vendor and its employees and agents are not entitled to workers' compensation or unemployment benefits through the County and Vendor shall pay when due all applicable employment, income, and any other taxes incurred pursuant to this PO.
Laws and Place of Trial:
The Vendor shall comply with all applicable Federal, State and Local laws, rules, regulations, and codes in effect or hereafter established, including, without limitation, Title II of the Americans with Disabilities Act of 1990, as amended, as well as laws applicable to discrimination and unfair employment practices. Colorado law shall be applied in the interpretation, execution and enforcement of this PO. All suits or actions related to this PO shall be filed and proceedings held in Colorado and venue shall be in Larimer County.
Billing:
All invoices should be mailed to the "Bill To" address stated on the reverse side of this PO and must include the Vendor's name and phone number, and clearly list quantities, item descriptions, and units of measure.
Blanket POs:
The County is obligated only to the extent of purchases actually made and received under a Blanket PO. A Blanket PO is intended to authorize the purchase of goods or services from a vendor as needed for a fiscal year, and is not a guarantee of quantities or actual work required.
Warranty: 
The Vendor warrants and represents that it shall perform services in a timely, competent, and professional manner. The Vendor represents and warrants that all products and/or services furnished hereunder: (1) will conform in all respects to the terms of this order, including any drawings, specifications or standards incorporated herein; (2) are in good working order and condition; (3) are free from defects in design, materials, and workmanship; and (4) are merchantable and fit for their particular purpose. All provisions and remedies of the Colorado Uniform Commercial Code, C.R.S. Title 4, relating to implied and express warranties are incorporated herein, in addition to any warranties contained in this PO or the specifications.
Damages:
If the Vendor fails to comply with any provision of this PO, the Vendor shall be liable for any and all damages, including without limitation, the cost of procuring similar goods or services and all other costs and expenses incurred by the County.
Termination:
The County, by written notice, may terminate this PO in whole or in part with or without cause. In the event of termination for cause, the terms of paragraph 15 shall apply. The County shall be liable only for acceptably completed services and acceptable goods received; however, the County may withhold amounts due to the Vendor as the County deems necessary to reimburse the County for costs and expenses incurred in curing, completing or procuring similar goods and services.
Non-Waiver of Rights:
No failure of either party to exercise any power given to it hereunder or to insist upon strict compliance by the other party with its obligations hereunder, no custom or practice of the parties at variance with the terms hereof, nor any payment under this agreement shall constitute a waiver of either party's right to demand exact compliance with the terms hereof.
PO Approval.  
This PO shall only be valid if signed by County's Purchasing Director or designee.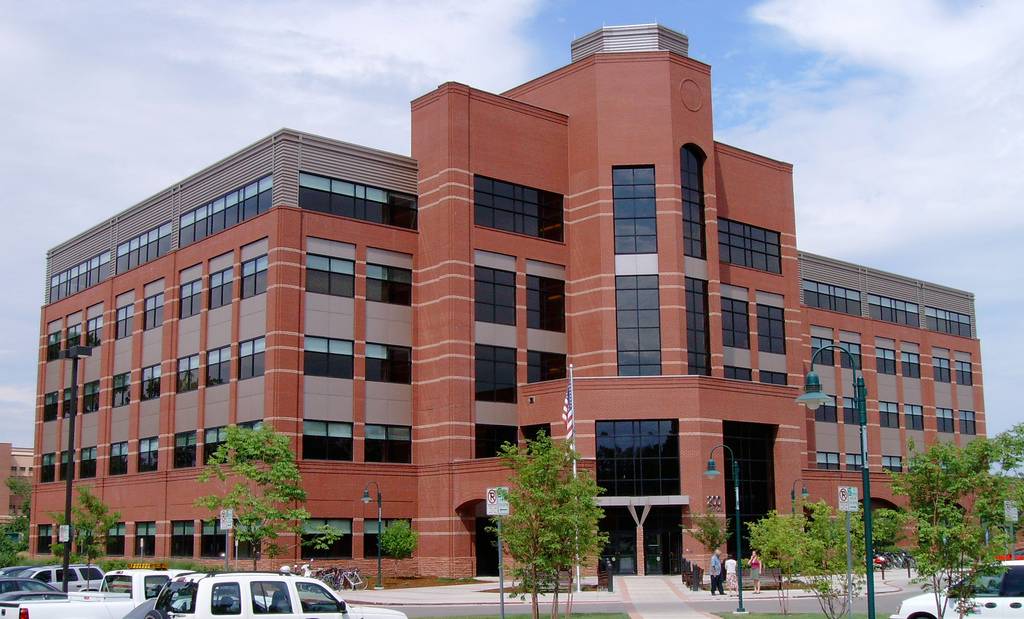 Purchasing Department
Address: 200 W Oak St, Suite 4000, Fort Collins, CO 80521
Phone: (970) 498-5955  FAX: (970) 498-5942
Email: Purchasing Department
Office Hours: 7:30 AM - 4:30 PM (Monday - Friday) - Except Holidays