Community Development Offices will be closed January 29, 2021
Sorry for any inconvenience this may cause and please plan accordingly. On January 29, 2021, the entire Larimer County Community Development Department (Building, Planning, Code Compliance, Citizen Resources) will be closed to conduct a system upgrade. This upgrade also affects groups outside of Community Development including Weeds, Health (Septic) and Engineering. The Online Customer Portal is part of this upgrade and will not be available as we transition to a more customer friendly system. No inspections, no permitting, no staff on call, and limited other community development services will be available that day.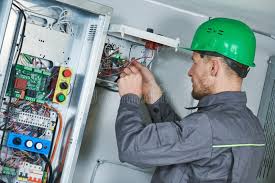 Electrical Inspections and Permits
On July 1, 2020, Larimer County assumed responsibility for issuing electrical permits and performing electrical inspections from the State of Colorado.
Click Here for more information.
Contact Us
200 W. Oak Street, Suite 3100
PO Box 1190
Fort Collins, CO 80522-1190
Phone: (970) 498-7700
Inspection Request Line: (970) 498-7697
Hours: 8am - 4pm (Monday, Wednesday - Friday); 9am - 4pm (Tuesday)
Estes Park office
1601 Brodie Ave.
Estes Park, CO 80517
Phone: (970) 577-2100
Estes Park Hours: 8am - 11am (Mon, Wed - Friday); Closed Tuesday