Claims & Benefits
Claims & Dispute Resolution
Confidential files for clients to assist in documenting claims, reimbursements, compensation, and resolving disputes. Acts as a central point of contact for clients by coordinating with officials in the VA Regional Office ( VAROS ) , and VAMC's.
Claims Forms
Assist VA, CVA, American Legion, Veterans of Foreign Wars, and Paralyzed Veterans Of America in obtaining correct and complete claim forms.
SBA & VA Home & Business Loans
Provide information on Small Business Administration loans and Veterans Administration guaranty loans for businesses and homes.
Medical Services
Medical Items
Assist eligible veterans with referrals for resources needed when income doesn't allow purchase of eyeglasses, wheelchairs, crutches, walkers, dental or other necessary medical items using resources such as Friends of Man, Women's Center, Disabled Resources, Nightwalker and others.
Drug & Alcohol
Assist veterans in obtaining referrals for drug and alcohol treatment at VA Medical centers.
VA Hospitals
Coordinate with officials in the VA hospitals to assist veterans and their families in resolving problems with claims, services or benefits. The VA hospitals are located in Cheyenne (1-888-483-9127) and Denver (1-888-336-8262).
Post Traumatic Stress Disorder (PTSD)
Assist veterans in documenting PTSD through statements and contact with National Research agencies.
Education
Chapter 30 (Montgomery GI Bill)
Individuals who enter active duty for the first time after June 30, 1985 who received an honorable discharge after 3 years of active duty, or 2 years of active duty followed by 4 years of Selective Reserve service beginning within 1 year of release from active duty. Individuals are required to have their military pay reduced by $100 a month for the first 12 months of active duty.
Chapter 31 (VEAP)
Individuals who entered active duty for the first time after Dec. 31, 1976, and before April 1, 1987 who has participated in a plan for education or training in which their savings were administered and added to by the federal government.
Chapter 32 (Voc. Rehab)
Individuals who have suffered a service-connected disability or disabilities in active service after Sept.15, 1940, and are receiving at least 20 percent compensation or would do so but for receipt of military retirement pay. Veterans with a 10 percent disability also may be found eligible if they have a serious employment handicap. Veterans also must have been discharged or released under other than dishonorable conditions or are hospitalized awaiting separation for a service-connected disability.
Chapter 35 ( Survivors and Dependents )
Educational assistance benefits are available to spouses and children of : (a) Veterans who died or are permanently and totally disabled as the result of a disability arising from active service in the Armed Forces. (b) Veterans who died from any cause while rated permanently and totally disabled from service-connected disability. (c) Servicepersons currently missing in action or captured in line of duty by a hostile force. (d) Servicepersons presently detained or interned in line of duty by a foreign government or power.
Chapter 106 (Montgomery Reserve GI Bill)
Individuals must have a 6 year obligation to serve in the Selected Reserve signed after June 30, 1985, or , if an officer, agree to serve 6 years in addition to the original obligation. You must also complete Initial Active Duty for Training (IADT), meet the requirements for a high school diploma or equivalency certificate before completing IADT, and remain in good standing in a Selected Reserve unit.
Records / Registration Services
Lost Records
Assist veterans in replacing lost military records from National Personnel Records Center ( NPRC), in St. Louis Mo. Also assist in obtaining alternate records from hospital or field units.
Document Ordering & Registration
Serve as a single point of contact for veterans needing to order official documents such as marriage, birth, death certificates, and registering DD214, discharge certificates to establish eligibility for benefits.
Northern Colorado Veteran's Service Organizations
American Legion Post #4
Organization that offers support and a voice for all veterans. Actively participates in community activities such as Boys & Girls State, for junior high school students, canned food drives, and many others. Meeting times are the first Wednesday of the month at 7:30pm at 2124 N. US. Highway 287, Ft Collins, CO 80524. The cost of membership for veterans is $42/yr. For lifetime membership dues, contact the Post Adjutant. For auxiliary members $25.00/yr., and Sons of American Legion (S.A.L.) $25.00/yr. For more information call (970) 484-0418.
Veterans Of Foreign Wars Post # 1781
Post 1781 is active in supporting and participating in many community, civic, public schools and university activities. They contribute not only money but the time and the efforts of many members who are involved in Patriotism, safety, scholarship and highway cleanup programs. We also provide color and honor guards at parades, funerals, high school and university activities. Annual Dues are $22 for the first year and $20/yr. thereafter. Members can buy a lifetime membership for a one-time cost (dependent upon age). The meeting are on the first Tuesday of the month at 7:00pm at 603 Lesser Drive, Fort Collins. CO 80524. Post 1781 is very active in the community and new members are always welcome. Please stop by Post 1781 located at 603 Lesser Drive, Ft Collins, or call us at (970) 493-9909.
Community Outreach
Community
Community Assistance - Provide information counseling for veterans in need of specialized assistance such as referrals to Social Services, Social Security, Vet Centers, local veteran organizations, local hospitals, nursing homes, employment services and funeral homes. Coordinate with other local, state and federal agencies to establish referral guidelines for veterans in need of assistance. We also provide assistance in submitting appeals for discharge upgrades.
Housebound Individuals - Home visits to housebound veterans, surviving spouses and to residents of nursing homes who need counseling or assistance throughout Larimer County. Provides assistance in filling out paperwork for non-service connected pension, Aid and Attendance, and Medicaid.
Grave Markers - Assist families in obtaining grave markers for deceased veteran working with the Dept. of Memorial Service in Washington D.C.
Employment
Assist veterans in transition to the civilian work force by providing help in completing applications, writing resumes.
County Health & Human Services Board
Coordinates with the Larimer County Services, Social Services, Office of the Aging, and Employment Services. Also assist in coordination with other agencies for placement in State Nursing Homes and housebound patients for help in the application process for local, state, or federal benefits.
Hotline & Telephone Information
| Services | Phone Number |
| --- | --- |
| Air Force Association | (970) 282-0209 |
| American Legion | (970) 484-0418 |
| Cheyenne VA Hospital | 1-888-483-9127 |
| Denver VA Hospital | 1-888-336-8262 |
| Disabled American Veterans | (970) 484-1795 |
| VA Hearing impaired veterans with TDD equipment | 1-800-829-4833 |
| VA Insurance | 1-800-669-8477 |
| Marine Corps League | (970) 221-3640 |
| Radiation-exposed veterans | 1-800-827-0365 |
| VA Regional Office | 1-800-827-1000 |
| Social Security | 1-800-772-1213 |
| VA Office of Inspector General | 1-800-488-8244 |
| Veterans of Foreign Wars | (970) 493-9909 |
| Veteran's Services | (970) 498-7390 |
| Veteran Service Inc. | (970) 221-4561 |
| Vet Center | (970) 221-5176 |
| VA Outreach Clinc | (970) 224-1550 |
| VA Education | 1-888-442-4551 |
| Department of Defense | 1-800-321-1080 |
| Survivor Benefits | 1-800-435-3396 |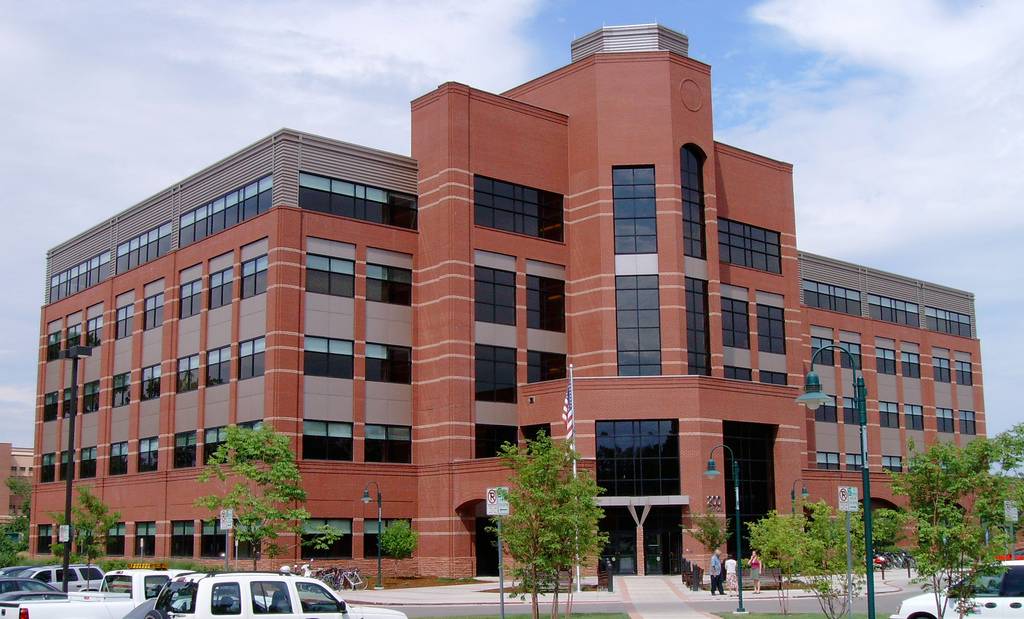 Veterans
Accredited Veteran Service Officer
Trisha Reynolds Email Trisha
Address
200 W. Oak Street, Fifth Floor, PO Box 1190, Fort Collins, CO 80522-1190
Phone
(970) 498-7390 | (970) 498-7395 Fax
Office Hours
8:00 a.m. - 4:30 p.m., Lunch from 12:30pm until 1:00pm, Monday - Thursday
8:00 a.m. - 12:00 p.m., Friday (except Holidays)