Meet the Staff of the Larimer County Veterans Services Office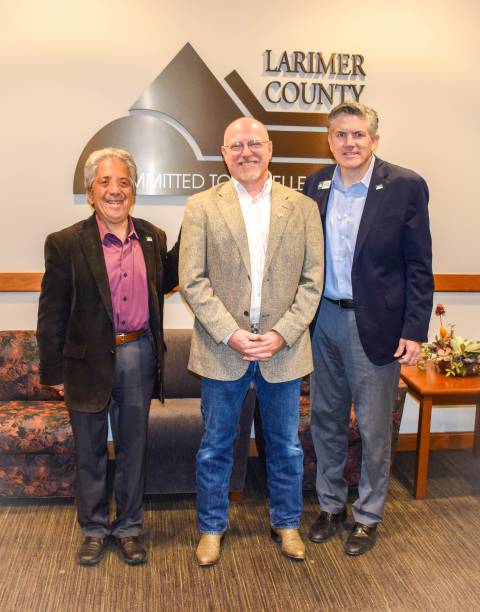 Lee Cooper on board as Larimer County's Veterans Service Officer
The Board of Larimer County Commissioners appointed U.S. Army Veteran Lee Cooper as the Larimer County Veterans Service Officer.
Cooper served eight years in the U.S. Army Reserves 324th Psychological Operations Company and was deployed for service in Iraq. He has also worked with veterans in the community and been active for several years as the Executive Director of the Veteran's Plaza Advisory Board in Fort Collins. Cooper was working in Loveland during the terrorist attacks on September 11, 2001. He felt compelled to enlist and serve his country but was originally turned down by recruiters because they thought he was too old, then in his mid-30s. The age limit was later changed and allowed Cooper to enlist, which was a benefit to our country, and those he served with, having a breadth of experience in relating to both younger and older soldiers. After his military service, Cooper attended Colorado State University, earning a master's degree in business administration.
"We were very fortunate to have found Lee Cooper. When he came to us, his passion for serving veterans --- the depth, and breadth of his experience really showed we have a leader to step in and provide top-flight services our veterans deserve," said Larimer County Workforce and Economic Development Director Jacob Castillo, who also oversees the Veterans Service Office.
Larimer County Commissioner Tom Donnelly echoed that sentiment. "Let me just say that your commitment to your country and veterans are without question. Lee's very passionate about his fellow Veterans."
Cooper replaces Debbie Pierson, who retired in 2018 after 25 years of service in Larimer County.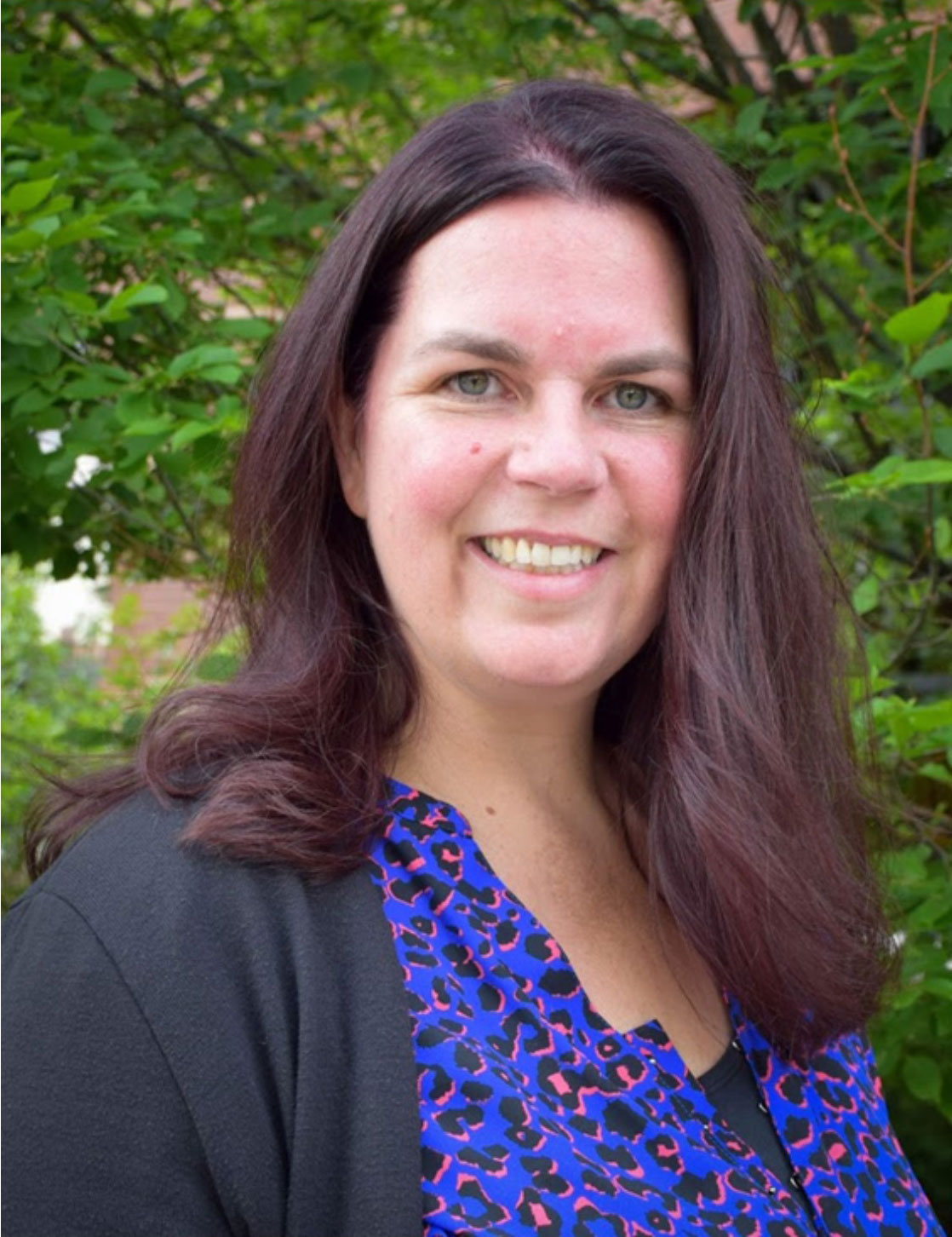 Trisha Reynolds, Office Supervisor, and Accredited VA Representative
Trisha has been a steady and consistent presence at the Veterans Service Office (VSO) for the last nine years and even more so this past year and a half. She has successfully managed numerous changes during this past year: a change in leadership, a change in staffing, a change in the office location. And, through all of that, she continues to provide exceptional customer service to veterans and their families.

She is an accredited representative with several organizations through the VA to include Colorado Division of Veteran Affairs, Disabled American Veterans, National Association of County Veteran Service Officers, and Veterans of Foreign Wars.

Veterans are near to her heart because her father served in the Navy in the Vietnam conflict, while her uncle also served on the front lines in Vietnam, too. Her job is a way for her to give back to the men and women who served in uniform and fought to protect our freedoms by helping veterans obtain millions of dollars in benefits over the years.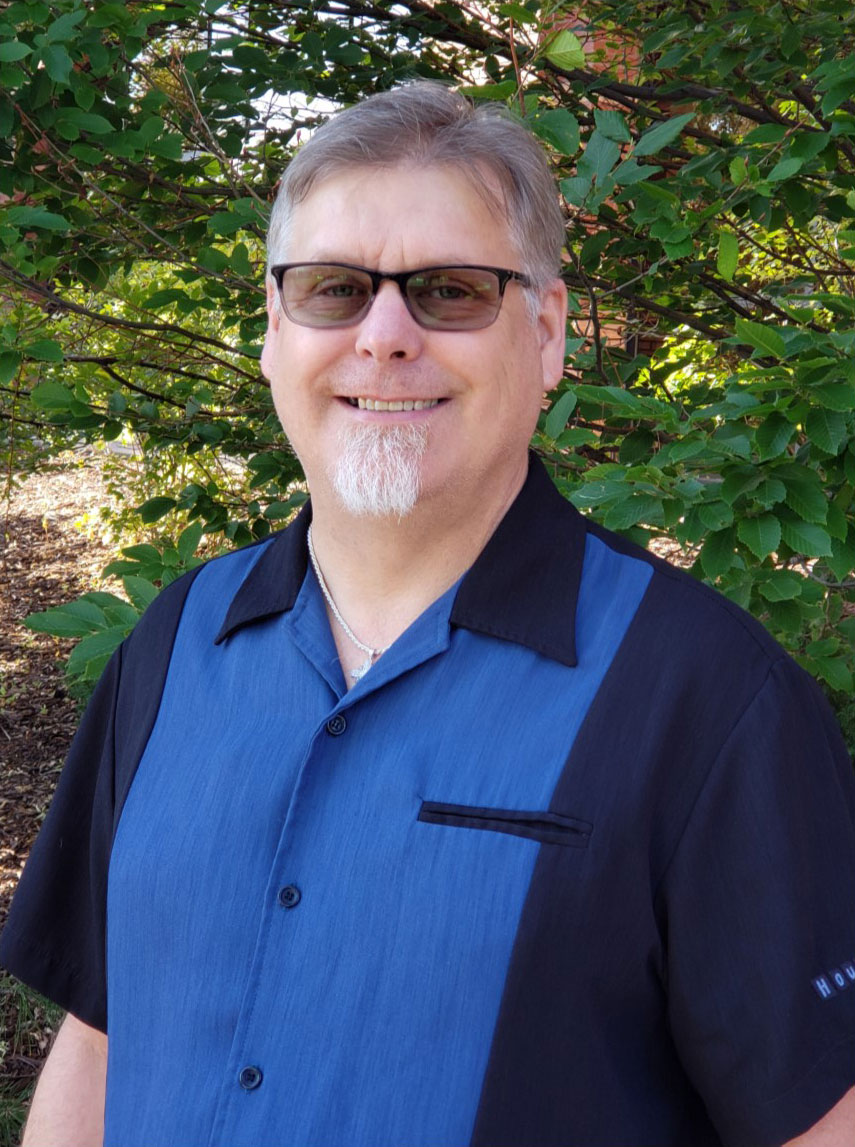 Duffy Laudick, Department Specialist II, and Accredited VA Representative
Duffy has lived in Northern Colorado since 1976 when his family moved from Kansas.  He grew up Windsor and joined the US Navy in 1990.  He was stationed at Naval Station Annapolis for two years, went to QM 'A' School in Orlando and chose orders to the USS Sacramento (AOE-1) which was home ported at the Puget Sound Naval Shipyard in Bremerton, WA. 
During this time, he married his wife Lori (also a Windsor native) and had two daughters.  Once he left the Navy, he went to school for audio production in Seattle.  In 1999, he and the family packed up and moved back to Colorado, once there, Duffy worked in a few fields including video production and security.  He has participated in community theater as an actor, director, technical directed as well as a board of directors member.  His current hobby and passion is making music at home and with friends and is currently a member of the coldwave industrial band, Society Burning.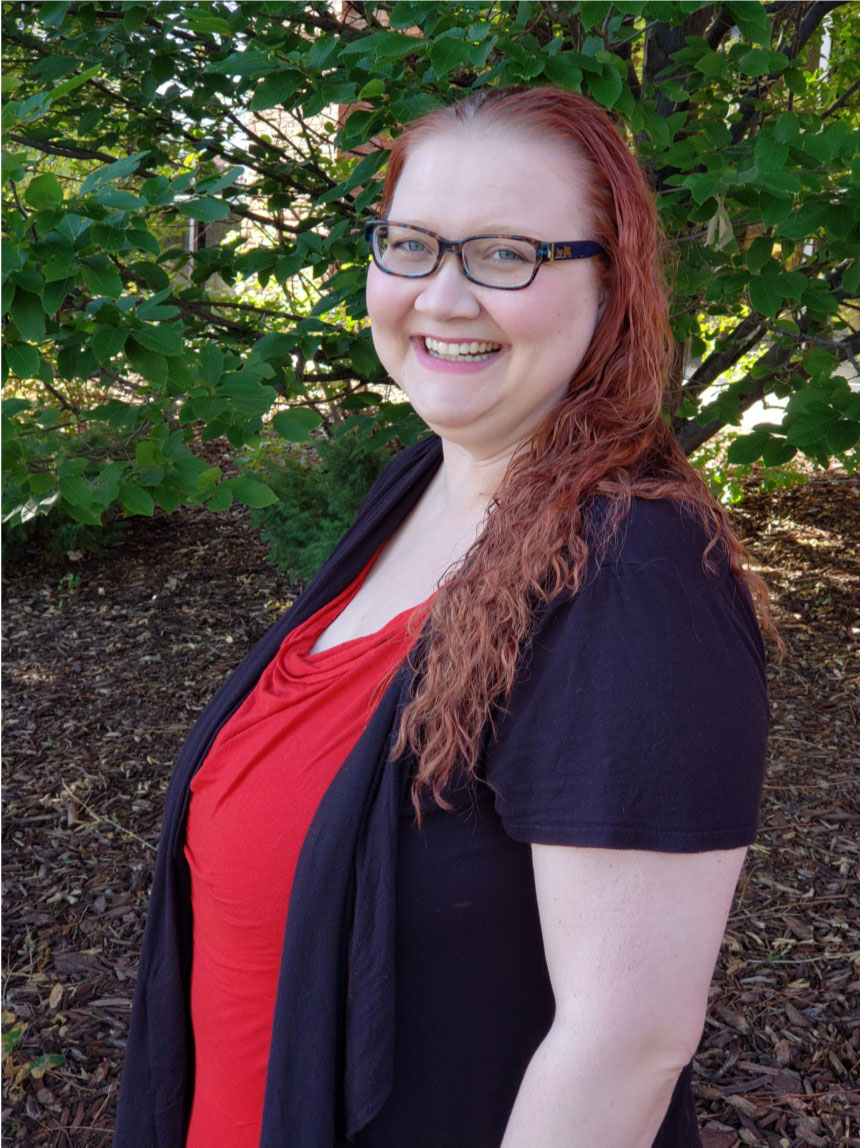 Megan Gurka, Department Specialist I
Megan moved to Northern Colorado in 2015 and immediately fell in love with the area.  She has lived in Colorado all her life and loves living in different places around the state.

Megan's husband is an Army veteran who served for 8 years as well, her grandfather served and was KIA in Vietnam, which has pushed her passion for supporting Veterans, Veteran owned businesses and Veteran programs.

Megan's current hobbies include creative cooking at home, trying new recipes and foods as well as playing video games like Fallout 4 and Call of Duty.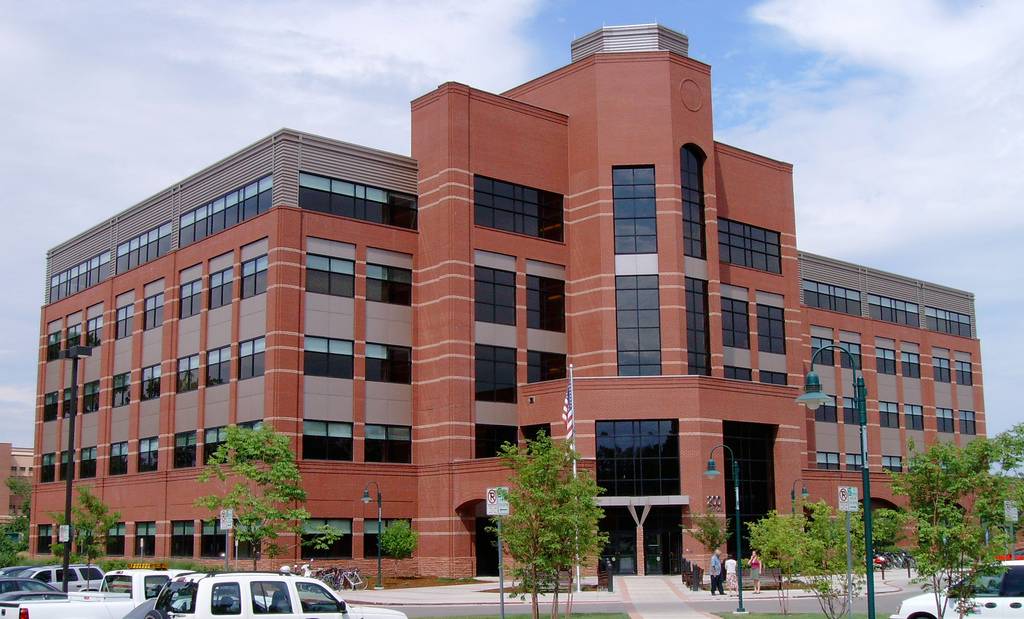 Contact Veterans Service Office
200 W. Oak Street, Fifth Floor, PO Box 1190, Fort Collins, CO 80522-1190
Phone: (970) 498-7390 |  Fax: (970) 498-7395
Email: LARIMERVETERANS@LARIMER.ORG
Office Hours (Excluding Holidays)
Monday - Thursday: 8 am to 4 pm, closed for lunch 12:30 pm - 1 pm
Friday: 8 am - 12:30 pm