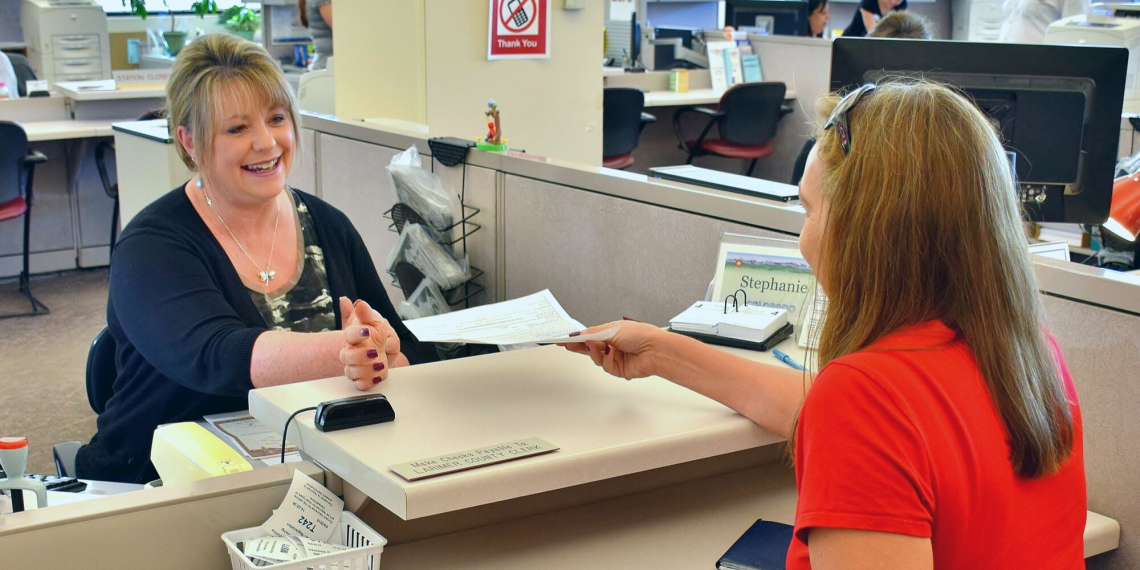 Larimer County government is ready to support the future service needs of our residents and visitors.
Goal Updates
January 2020 Update
Strategic Plan Goal 3 Update 1.22.2020.pdf
December 2019 Quarterly Update
Goal Three: Larimer County is Ready to Support Future Service Needs for Residents and Visitors  
In Goal Three, the first objective is the reduction of square footage in the facilities master plan. With the rejection of ballot measure 1A by voters, the work plan will look somewhat different but still move forward and be updated in 2020, along with a discussion of what can be done to meet the short-term needs of the community.
The second objective of identifying the characteristics of Larimer County's workforce needs in three areas --- adaptive, collaborative and inclusive --- and how to deliver services in the coming decades is progressing with the team gathering information.
The team will begin with the more challenging portion, inclusivity, and then move to the adaptable and collaborative parts. They plan to have an assessment tool ready by early 2020 for training, recruitment, and development.
Larimer County residents receive many services daily, and our changing demographics mean Larimer County will need to adjust how services are delivered in the future. The objective three team is large and has been split into five smaller teams for each service category to find ways those services can be adapted and modified.
Considerable information has been collected by the teams, with all five teams reporting a high priority is to communicate in Spanish on all channels.
Objective four, leveraging current data, shared software tools and technology was originally written in a technical manner. The team was asked to rewrite the information, so it is easier to understand. They are still a technical team and are now working on another draft. The team is also working on four projects that impact county employees in many departments.
A request for the board on objective five, environmental responsibility policy, was given to the board asking if a modification could be made in the objective to also implement the policy. The team is waiting to hear back and to implement the policy in departments most affected.
September 2019 Quarterly Update
Reducing facility square-footage to more efficiently use space in Larimer County facilities is another goal objective.
In delivering services for the future, three traits needed for Larimer County's future workforce have been identified. These traits are adaptive, collaborative and inclusive.
Also included is environmental responsibility in regular county activities through recycling and energy use, more standardization for credit card use online by residents and adopting "Amazon" type of services --- when residents use a county service online, they are notified about other services they use as well.
Additional Updates
Objective 1
By June 2019, explore options for alternative methods of providing staff workspaces to reduce the square footage needs of future County facilities and to optimize the current facility space. By December 2019, approve funding sources and partnerships for high priority facilities slated for the first 5-year increment of the Facilities Master Plan. By 2023, adopt a funding plan for any remaining high priority facilities in the Facilities Master Plan.
Objective 2
By June 2019, identify the three most critical differences needed in the County's workforce to best deliver services in the coming decades. Strategies to expand the prevalence of these characteristics among employees may include 1) skill identification and development; 2) succession and replacement planning; 3) leadership development; and 4) strategies for employee retention and attraction. By the end of 2023, increase the percentage of County employees who demonstrate the three critical characteristics by at least 10%.
Objective 3
By the end of 2022, adapt the service delivery method of at least one service in each of the service categories to respond to demographic trends and measure the effectiveness of the adaptations through direct polling of customers. By the end of 2023, improve the convenience of service delivery scores reported in the polling by at least 2% for each of the services.
Objective 4
By the end of 2020, create a County Data Policy and County Data Strategy (including an implementation & sustainability plan) to: 1) drive decisions and enhance business outcomes; 2) improve data efficiency, consistency, quality, and security; and 3) promote departments data sharing.
By the end of 2023, complete at least two projects utilizing and refinishing this structure to provide a model for all future data projects.
Objective 5
By the end of 2020, update the County's policy on environmental responsibility to ensure that 1) reflects current scientific findings and methods and 2) balances the protection of natural resources, with long-term economic considerations and community needs.  By the end of 2023 develop an implementation plan to raise staff awareness of the policy and assist departments with implementation.
Environmental Responsibility Policy