43rd Judge Conrad L. Ball Award honors Kathryn Hay
The current leader of the Office of the Public Defender, Kathryn Hay, representing Larimer and Jackson Counties, is the recipient of the 43rd Judge Conrad Ball Award.
Hay will be honored for her outstanding work in criminal justice and dedication to the community. She began her law career in 1991 in the Public Defender's Office, and for the last 30 years continued work in the criminal defense of indigent Coloradans, with 20 of those years dedicated to service in our community.
Starting with a handful of attorneys, Hay helped manage the growth of the Fort Collins Public Defender's Office to over 20 attorneys and a staff numbering just under 50, processing thousands of cases per year. Those who work with Hay have said she motivates and inspires her team and has been instrumental in fostering a positive culture that encourages career-long public defenders.
Hay is an active member of the Larimer County Criminal Justice Advisory Committee since its inception about 15 years ago, and a proponent of progressive reforms resulting in significantly reduced incarceration rates in Larimer County compared with other similar jurisdictions in Colorado and the nation. She continues to support policy initiatives in the local justice system that advocate for those accused of crimes, including behavioral health-related services, bond reform, and alternatives to sentencing.
While serving on many community organizations and justice-related boards, she also emerged as a central team member with the planning, implementation, and 2014 opening of the 8th Judicial District Wellness Court.
Wellness Court is a problem-solving court program designed to serve clients suffering from severe and persistent mental illness, and Hay brought balance to the varied program goals, speaking out in the best interest of future participants regarding program principles, policies, and legal processes.
Hay leads by example and continues to carry a full caseload despite her leadership and administrative roles. She is known for her dedication to our low-income community members, working toward their fair treatment in seeking justice.
Because of COVID-19 restrictions for large gatherings, the previous 2020 Conrad Ball Award celebration for Gary Darling was postponed. It is hoped a combined in-person celebration for both Darling as the 42nd recipient and Hay as the 43rd can be held in fall, 2021. Updated information for the award will be posted at 43rd Conrad Ball Award.
About Conrad Ball: Judge Conrad Ball was a loved and respected jurist in Larimer County. The award is given in his memory to a recipient who has significantly contributed toward improving the quality of criminal justice in Larimer County. Larimer County Community Corrections conducts the award process [gathering nominations, selecting the recipient, arranging the award dinner, and presenting the award]. A full list of past award recipients can be found at 43rd Conrad Ball Award.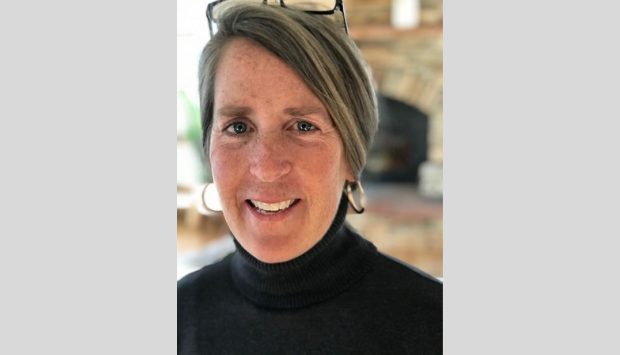 Published on:
Wednesday, May 5, 2021 - 1:47pm
Aubrey Clevenger, [970] 498-7512, AClevenger@larimer.org
Criminal Justice