Carter Lake to reopen to boating Sat, April 17
LOVELAND – Carter Lake is reopening to boating and other water recreation on Saturday, April 17.  Due to winter weather conditions, Carter Lake is closed to boating today, Friday, April 16.  Carter Lake boat ramp hours include:
North Pines ramp: April 1-30: 7 a.m.-7 p.m., 7 days a week; May 1-31: 6 a.m. - 10 p.m., 7 days a week.
North ramp (Marina): Closed April 1-30: May 1-16: 7 a.m. -7 p.m. - Fri, Sat, Sun only;
May 17-31: 6 a.m.-10 p.m. 7 days a week.
South Shore ramp: Closed April 1-30; May 1-31: 6 a.m.- 10 p.m. 7 days a week
Larimer County Natural Resources is recommending caution as boaters/paddlers and anglers approach spring waters for recreation. Safety guidelines include:
Be sure to have the required number and correct type of personal flotation devices (PFD) and wear it.
Children 12 and under are required by law to wear a PFD at all times.
Despite warm air temperature, spring water is deceptively cold (high 30s-low 40s) - increasing the risk of hypothermia. Bring extra layers of clothing and rain gear.
Paddlers must have a whistle at all times.
Before you arrive, check the forecast. Be ready for sudden high winds and springtime weather changes.
Tell someone where you are going and what time you expect to return.  
Wear sunscreen and avoid alcohol.
Be respectful of other vessels on the water.
Know and understand all the laws of any body of water you plan to fish, boat, or paddle.  
Carter Lake was closed to boating from April 11 to April 15 for a search for a missing kayaker. While the water search is suspended, the investigation will continue.
For boating information and ramp hours, please visit www.larimer.org/boating.
For questions involving the missing person or search operation, please contact the Larimer County Sheriff's Public Information Office, 970-980-2501.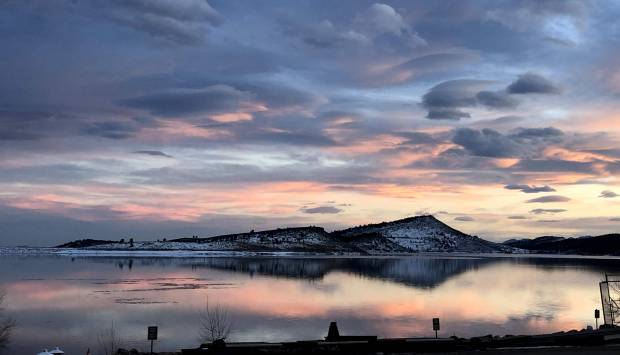 Published on:
Friday, April 16, 2021 - 11:01am
Dan Rieves, Carter Lake District Manager
Larimer County Natural Resources
(970) 619-4456
Natural Resources