SHR
Man Arrested Following Vehicle Pursuit
On March 6, 2021, at approximately 7:05 a.m., a Larimer County Sheriff's Office deputy attempted a traffic stop of a known stolen pickup truck in the area of East County Road 18 and Southeast Frontage Road in Johnstown.  The suspect/driver of the pickup did not stop and fled northbound on Southeast Frontage Road at a high rate of speed.  While fleeing, the suspect slammed on the brakes causing the deputy to almost crash into the rear of the pickup. 
The suspect failed to make the eastbound turn at Ronald Reagan Boulevard and drove into a field.  The suspect returned to the frontage road and drove southbound as deputies pursued.  The suspect again slammed on the brakes this time causing the deputy to crash into the rear of the pickup.  The rear of the pickup became stuck on top of the front of the patrol vehicle and could no longer move.
The suspect fled on foot into the northbound lanes of Interstate 25.  As traffic was stopping on the interstate, the suspect attempted to open the door of an occupied vehicle.  That vehicle drove away and the suspect tried to open the door of another occupied vehicle.  A deputy tackled the suspect and he resisted but was safely taken into custody.
The suspect was identified as Pino Eliseo (08/28/1994) of Denver and he was in possession of a stolen firearm.  He was not injured but complained of a medical condition and was transported to a local hospital via ambulance.  Eliseo was later booked into the Larimer County Jail on the following allegations:
1st Degree Aggravated Motor Vehicle Theft (F5)
Criminal Mischief (M3)
Resisting Arrest (M2)
2 counts Attempted Vehicular Assault Peace Officer (F5)
Vehicular Eluding (F5)
Possession of Weapon by Previous Offender (F6)
2 counts Attempted 1st Degree Aggravated Motor Vehicle Theft (F5)
Driving Under the Influence of Drugs
Unlawful Carrying Concealed Weapon (M2)
Unlawful Possession of Controlled Substance (DM1)
Attempted Robbery (F4)
Obstructing Peace Officer (M2)
Drive Vehicle While License Revoked Habitual Offender (M1)
Possession Burglary Tools (F5)
Criminal Possession One or More IDs (M1)
Theft by Receiving (M2)
2 outstanding felony warrants
Bond has not been set and a booking photo is not available at this time.
A minor crash occurred between two motorists on Interstate 25 while the suspect was trying to open the door of an occupied vehicle.  There were no injuries associated with that crash and no deputies were injured during this incident.
Speeds during the vehicle pursuit reached 80 mph and the suspect was in custody about five minutes after the initial attempted traffic stop.  Sections of northbound Interstate 25 and the frontage road were closed for just over an hour.
The charges are merely an accusation and the defendant is presumed innocent until, and unless, proven guilty.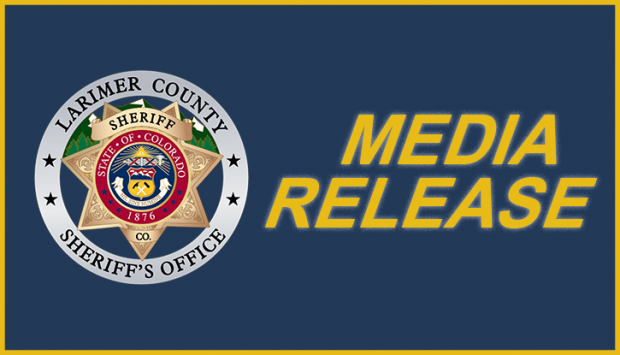 Sheriff