March 2021 Landfill Update
We Have a Winner!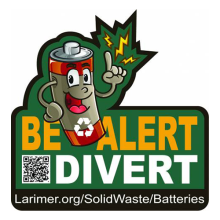 Battery Recycling Design Contest Winner Announced
Congratulations Kacy Lobato, winner of Hazardous Waste's battery safety design contest!  Contest entrants designed stickers that spread the message that batteries can start fires if they are put in the trash or conventional recycling. All of the entries reflected the incredible creativity and talent in our community. Kacy's design will be printed on a sticker and distributed to hazardous waste and landfill customers. 
Thanks to our sponsors, Matador Mexican Grill, Spoons Soups and Sandwiches, Cuppy's Coffee and Smoothies, Mugs Coffee Lounge, Momo Lolo Coffee, and Leapin' Lizard Labels for their generous donations to the contest. 
Be Alert, Divert Hidden Batteries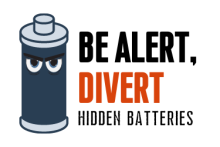 This month, HHW launched a battery safety campaign. Batteries should never go in the trash or regular recycling. Take them to a designated recycling site for safe handling and disposal. You can find a site on the campaign website. 
Proper disposal of batteries eliminates a known source that causes fires at landfills, transfer stations and other waste handling facilities. Help us keep people and property safe by keeping batteries out of the trash and regular recycling. 
Beyond the Bin Branches Out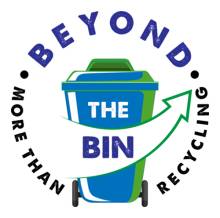 On-Site and Virtual Events Offered
Don't get us wrong - we LOVE recycling, but our education program is more than just that. We're going beyond the bin to bring awareness to waste diversion strategies that might not be at the forefront of our minds. In February our in-person and virtual events featured Battery Safety and Recycling. This month we'll be highlighting composting. Read on for upcoming events in March.

Earth Day Right Around the Corner
We're celebrating Earth Day this year with contests to encourage youth and adults alike in our community to integrate easy environmental practices into their lifestyle. We want to inspire residents to take action and address waste issues that are so important to Larimer County and to our planet. Participate for your chance to win!
 

Haz Waste Highlights

Schedule an Appointment to Visit HHW's Reuse Shop Online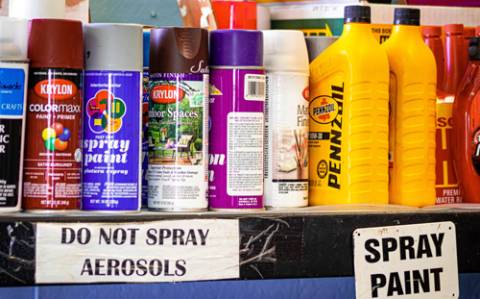 The pandemic hasn't taken away everything good; you can still visit Hazardous Waste's reuse shop! To keep everyone safe and healthy, we're operating on an appointment-only basis. Schedule an appointment online. 
Find free paint, cleaners, lawn chemicals, automotive fluids, and more. Not only is it all free, when you use products from the reuse shop you are helping to reduce waste and pollution. 
 

Recycling Matters in Larimer County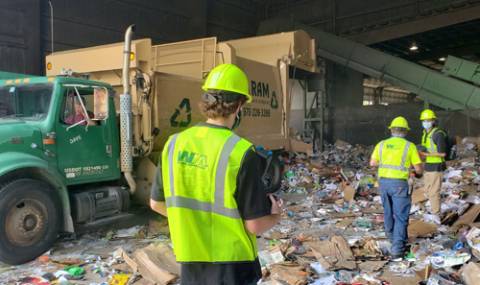 How are we doing?
Single-stream recycling throughout Larimer County comes to the Recycling Center on-site at the Larimer County Landfill to be processed. Waste Management runs the facility and provides data so we know where we stand.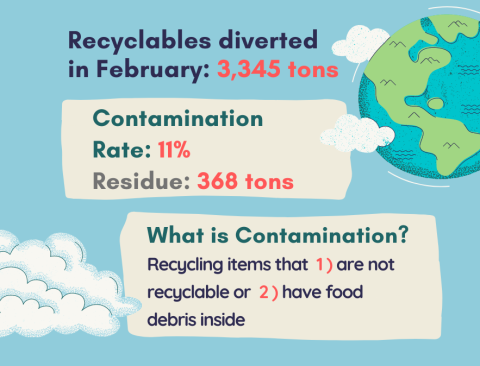 How can we do better?
Here are the top three contaminants from our county. Consider your recycling process at home or on-the-go. Do you have room for improvement?
Bagged recyclables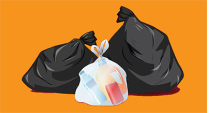 When you bag your recyclables, you can be sure they'll end up at the landfill. Recycling processors don't know if the bags are full of recyclables, trash or even dirty diapers, so they get discarded with other contaminants.
You already take the time to rinse and separate recyclables so to ensure they'll have a second life, place items loose in your bin or cart .
Textiles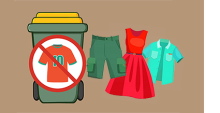 Clothes, drapes, sheets and other textiles do not belong in recycling bins. They are not recyclable. 
Donate textiles that are in good shape or find a way to reuse them.
Food waste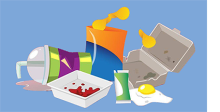 Any items with food, drink or grease left inside are not recyclable.
Empty, rinse and dry all recyclable containers before recycling them.
 
Additional materials commonly recycled that should be reused or discarded in the trash: Insulation and fibrous material inside cardboard boxes used for packaging, toys, and yard waste.
March Events - Register Today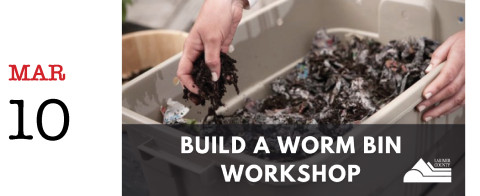 Make your own worm bin
Adults, in-person and virtual
Wednesday, March 10, 2021 at 12:30 pm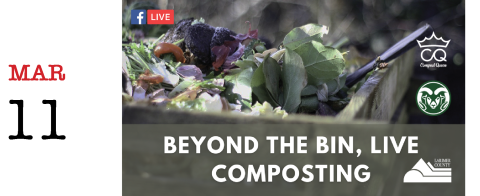 Livestream episode with special guests
All ages, tune in live online
Thursday, March 11, 2021 at 11 am MST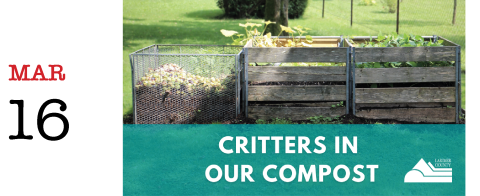 Practice composting - fun!
Ages 6+, in-person at Garbage Garage Education Center
Week of March 16-19 at 10:30 am and 12:30 pm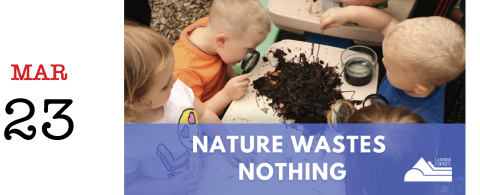 Toddler Time - learn to compost your food scraps
Ages 3-6, in-person at Garbage Garage Education Center
Week of March 23-26 at 10:30 am