Same day online camping reservations now live at Carter Lake, Pinewood and Flatiron Reservoirs
Last minute campers rejoice!  Now through February 2021, Larimer County Natural Resources is piloting same day online camping reservations at Carter Lake, Pinewood and Flatiron Reservoir. Same day campers must make a reservation and purchase a day-use permit before setting up at any campsite. First come, first serve campsites are not available between November and February. 
How to make a same day camping reservation at Carter Lake, Pinewood or Flatiron Reservoir this winter:
Online: www.larimercamping.com (anytime)
Phone: 1-800-397-7795 (7 days a week, 9 a.m.-2 p.m.)
Visit in person: Administrative Office, 1800 S. CR 18, Loveland (Mon-Fri, 9 a.m.-4 p.m.)
Day-use permits can be purchased 24/7 at self-serve pay stations at the north and south park entrances (near gatehouses) or at the DNR Administration office, 1800 S. CR 18, Loveland. (Mon-Fri, 9 a.m.-4 p.m.). Annual entrance permits can be purchased in-person, or online at larimer.org/naturalresources/parks/permits.
Camping check-in is noon; check out 11 a.m. Same day reservations at Hermit Park and Horsetooth Reservoir must still be made in person at the respective park.
For details, visit https://www.larimer.org/naturalresources/reservations/campgrounds.
About Larimer County Department of Natural Resources 
Natural Resources manages Larimer County's great outdoor places, including magnificent open spaces and water-based recreation areas, and fosters responsible land stewardship through weed management and healthy forest practices. To learn more, visit www.larimer.org/naturalresources.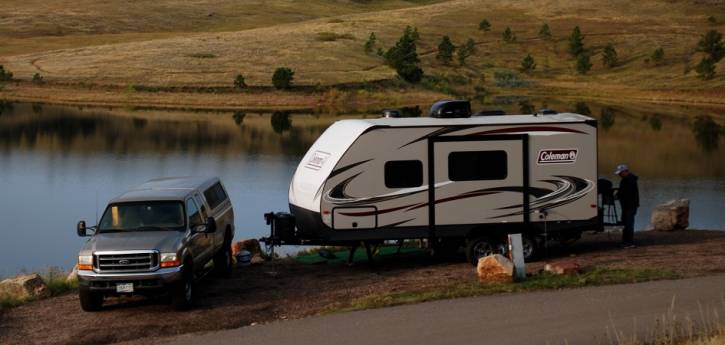 Published on:
Thursday, November 12, 2020 - 12:24pm
Dan Rieves
Carter Lake District Manager
Larimer County Natural Resources
(970) 679-4555
Natural Resources