Behavioral Health Services 2020 Grant Program and Gary A. Darling Award recipients
Annual award recipients for both the Behavioral Health Services Grant Program and the Gary A. Darling Grant Program were approved today by the Board of Larimer County Commissioners at their regular Administrative Matters meeting.
The 2020 recipients were also unanimously approved by the Behavioral Health Policy Council. Behavioral Health Services [BHS] is the administrator of funding generated through the 2018 voter-approved ballot initiative, and allocated by the Board of County Commissioners, for the improvement and advancement of behavioral health services in Larimer County.
BHS invests those funds back into the community through its Impact Fund which includes the Grant Program, the Gary A. Darling Grant, the Crisis Response Fund, and other efforts designed to support countywide needs.
Annual priorities for grant program funding are determined by the BHS Technical Advisory Committee which is made up of experts in behavioral health and includes therapists, care providers, educators, program managers, and nonprofit administrators.
Funding priorities for the 2020 Grant Program include COVID-19 Crisis Recovery & Outreach; Mental Illness and Substance Use Disorder Prevention and Programming; Screening, Early Identification and Intervention; Care Coordination, and Responsivity.
BHS awarded 34 grants to diverse organizations serving county residents with a total funding distribution of $2.39 million.  The following are the 2020 Grant award recipients:
3Hopeful Hearts
Alliance for Suicide Prevention of Larimer County
Boys & Girls Clubs of Larimer County
ChildSafe Colorado, Inc.
Colorado Health Network, Inc.
Outreach Fort Collins
Colorado State University
Crossroads Safehouse, Inc
Harvest Farm
Early Childhood Council of Larimer County
Estes Valley Fire Protection District
Estes Valley Investment in Childhood Success
Housing Catalyst
Healing Warriors Program

Front Range Exceptional Equestrians
Health District of Northern Larimer County
Hearts & Horses, Inc.
Homeward Alliance
Larimer County District Attorney's Office
Partners (formerly Partners Mentoring Youth)
Light of the Rockies Christian Counseling Center
The Matthews House
North Colorado Health Alliance
Poudre School District
Sexual Assault Victim Advocate Center
The Family Center/La Familia
The Kempe Foundation
Thompson School District R2-J
Turning Point Center for Youth and Family Development
Funding is also made available through the Gary A. Darling Grant and is aimed towards organizations that serve at the intersection of criminal justice and behavioral health. 2020 priorities for the Gary A. Darling Grant are Primary Prevention and Early Intervention for At-Risk Youth, Treatment and Program Services for those involved in the Criminal Justice System, Recovery or Relapse Preventions Reducing Recidivism.
The 2020 Gary A. Darling Grant of $50,000 has been awarded to Homeward Alliance.  Homeward Alliance operates a continuum of programs and initiatives, ranging from critical survival gear to employment services, to homelessness prevention. The organization will use the funding to expand peer support services for adults experiencing homelessness with criminal justice involvement to help them achieve stability and maintain sustained recovery.
Behavioral Health Services is honored by the number and quality of grant applications it received and pleased to recognize these organizations and their commitment to serving the behavioral health needs of all Larimer County residents.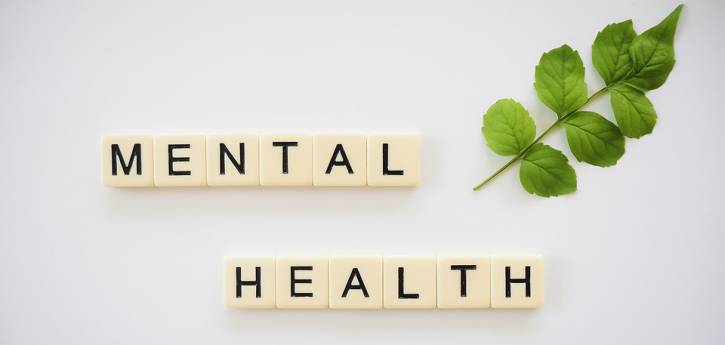 Published on:
Wednesday, September 23, 2020 - 1:44pm
Jennifer Wolfe-Kimbell, [970] 498-7127, wolfekje@larimer.org, larimer.org
Behavioral Health