SHR
LCSO has been researching and monitoring improvements in body-worn camera technology for years.  In 2019, Sheriff Justin Smith directed his staff to move forward with the purchase and implementation of a body-worn camera program.  The decision was made to partner with Axon and purchase the Officer Safety Plan 7+ (OSP7+) which includes Body 3 cameras, Taser 7, and software.  We also chose to upgrade our interview room and in-car cameras to Axon which will tie our entire video capture system together.
There are several features offered by Axon that helped us make this decision.  The OSP7+ plan includes Axon Citizen which offers an easy way to collect and manage video evidence captured by citizens.  Deputies and investigators can provide a web link that allows citizens to directly submit photos and videos of an incident to Axon Evidence.  The plan also includes the ability to activate all Axon body-worn cameras within 30 feet when a deputy activates an in-car camera, draws their firearm from its holster, and/or arms their Taser 7.  More information about the equipment and software is available at https://www.axon.com/.
The total cost of the program for five years is $2.7 million which includes a new LCSO records technician position responsible for the management and release of footage captured by the Axon equipment.  We are very appreciative of the support we received from the Larimer County Commissioners throughout this process.  "The Board of County Commissioners is proud to partner with the Sheriff's Office to make this important program a reality," said Commissioner John Kefalas. "Body-worn cameras support the high-quality service our community already receives from the deputies of our Sheriff's Office. This program is a reflection of Larimer County's dedication to transparency between our organization and all our community members." 
Sheriff Smith believes the video and audio captured by this equipment will enhance our investigative and evidence gathering capabilities, improve officer safety, provide greater transparency to our community, and aid in more effective prosecutions.  The program will also likely improve the investigation of citizen complaints as well as protect against false allegations of misconduct. 
The intent of our policy is for deputies to record interactions with the public when enforcement actions are likely.  Policy also includes an expectation for supervisors to verify deputies in their command are properly using the equipment by periodically viewing random recordings.
Deputies assigned to patrol, investigations, and jail deputies who transport inmates to court will be issued Body 3 cameras (150 total).  All deputies will be issued a Taser 7 to replace their previously issued Taser X2 (300 total).  Along with Body 3 docking stations at the administration building, we also purchased individual docking stations for each patrol deputy.  With county-wide jurisdiction, many deputies live far from Fort Collins and often do not start and end their shifts at the administration building.  Deputies will be able to charge their body-worn cameras and download videos remotely as well as have the cameras available to use if they respond to a call while on their way to work or home. 
Training began earlier this month and several deputies are already using the new equipment in the field.  The goal is full implementation by mid-July.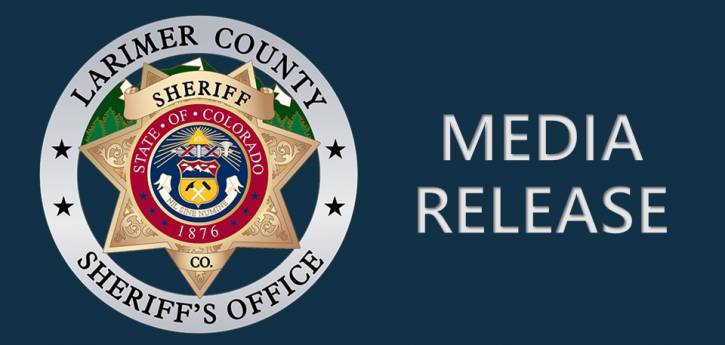 Sheriff