SHR
On Friday, May 8, 2020 shortly after noon , an adult male victim entered the emergency room at Poudre Valley Hospital with an apparent non-life-threatening gunshot wound to his lower extremities.  Poudre Valley Hospital Staff notified Fort Collins Police Services who responded and began a preliminary investigation.  After initial interviews were conducted it was determined the shooting had occurred at a residence at 401 North Timberline Road, Fort Collins, Colorado. Due to the residence being in unincorporated Larimer County, Larimer County Sheriff's Office took over the investigation. 
At 1:54 p.m., Larimer County deputies and investigators executed a lock down and search of the residence with a subsequent search warrant at the residence where the shooting occurred. A canvass was conducted and occupants of the residence agreed to accompany Investigators to the Sheriff's Office for interviews.
As a result of the search warrant, information obtained from the canvass, and information obtained from the interviews, investigators were able to identify the suspect as Sonny Arthur Howse, a 28-year-old white male.
Currently, Howse's whereabouts and the vehicle he might be in are unknown. The investigation has shown that Howse has ties to the Larimer County and Colorado Springs areas. Howse is considered armed and has gang affiliations. He should not be approached by anyone other than law enforcement personnel. Investigators have obtained an arrest warrant for Howse on the criminal allegations of:
18-3-203 (1) (b)   Assault in the second degree, Class 4 Felony
18-3-206 (1) (a)   Menacing, Class 5 Felony
18-12-108 (1)      Possession of weapon by previous offenders, Class 6 Felony.
A photo of Howse is attached. The Larimer County Sheriff's Office is requesting that if Howse is sighted by members of the public or his whereabouts are known to please contact the Larimer County Sheriff's Office at 970-416-1985 or your local law enforcement agency.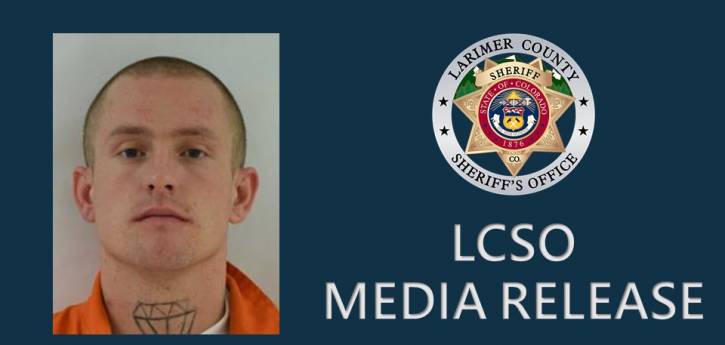 Sheriff