SHR
UPDATED - Public's Help Sought in Missing Juveniles Investigation
At about 3 p.m. on Thursday, March 19, 2020, an area resident located the two teens sheltering in an outbuilding and contacted the Larimer County Sheriff's Office. The juveniles were taken into protective custody, transported to an area hospital for routine evaluation, and returned to the custody of their parents. The Larimer County Sheriff's Office would like to thank the public for their help in bringing these juveniles home safely. No further information will be released.
---
Shortly after midnight on March 17, 2020, the Larimer County Sheriff's Office responded to a report of two juveniles who were missing from their residences north of Fort Collins. Kaiden Mertz, age 14, and Akaysha Cox, age 13, were last seen at each of their respective residences and are believed to be together. The Larimer County Sheriff's Office is asking for the public's help in locating the two juveniles.
Mertz is believed to be wearing a black t-shirt under a dark navy-blue jacket with red tennis shoes and may have a grey backpack with him. He is described as 5'10", 160 lbs., with medium brown hair and green eyes.  Cox may be wearing black sweatpants and a black hooded sweatshirt with grey high-top athletic shoes.  She is described as 5'07", 130 lbs., with dark brown hair and blue eyes. There is neither evidence of foul play nor a criminal investigation at this time. Photos of both are attached.
Anyone with information about their whereabouts should contact the Larimer County Sheriff's Office at 970-416-1985 or Investigator Jesse Ihnen at 970-498-5165.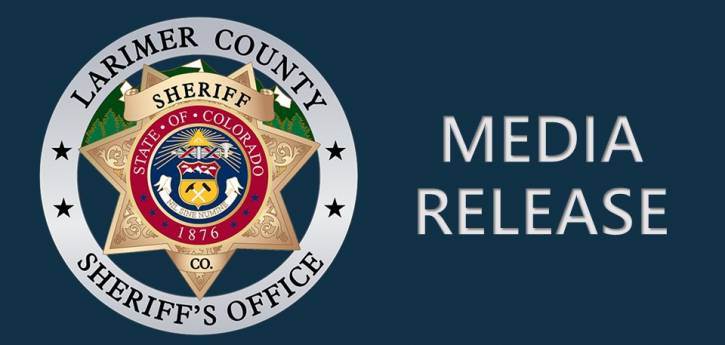 Sheriff