Bring new life to your Christmas tree
If you need to dispose of your holiday décor, there are some eco-friendly options. Residents can recycle their Christmas trees at the Larimer County Landfill from December 26 – January 20. All decorations, tree stands, and plastic bags must be removed from the tree. The limit is one tree per resident. Christmas trees with items that have not been removed will be charged and landfilled.
Residents with clean Christmas trees can bypass the scale houses using the 'No trash' lane and head directly to the "Green Waste" area. Look for signage to direct you. Those with both Christmas trees and trash must enter through the gate lane.
Holiday lights can go to scrap metal recycling facilities. They should never be placed in your mixed recycling bin. Some local hardware stores, such as Ace Hardware, collect lights for recycling. Please call before dropping off.
Cardboard boxes are plentiful this time of year. Flatten them and recycle them curbside (or in your recycling dumpster). Plain wrapping paper, greeting cards and paperboard boxes are also recyclable. Do not recycle wrapping paper with a wax coating or foil design, tissue paper, ribbons or bows. Don't forget to recycle those plastic bottles, cans and glass bottles/jars during your holiday dinner preparations. Check our website  https://www.larimer.org/solidwaste  for more recycling information.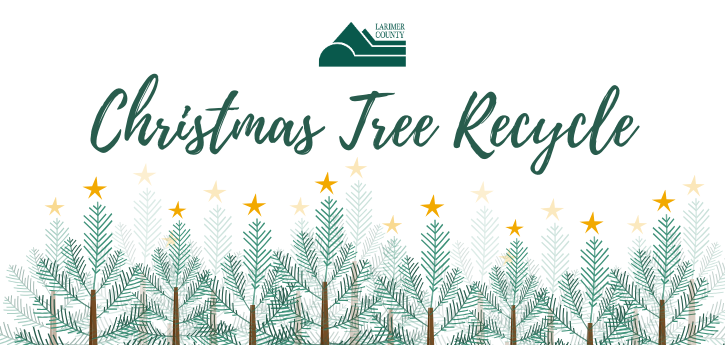 Published on:
Friday, December 20, 2019 - 9:47am
Gloria Cohen, [970] 498-5772, gcohen@larimer.org 
Solid Waste