Big success from a small start
Twenty years back, elected officials, law enforcement, and Larimer County Human Services staff members packed into a very small rented retail space in Fort Collins to celebrate the grand opening of The HUB Juvenile Assessment Center.
In early December 2019, Larimer County Human Services staff assembled again to celebrate the 20th anniversary of the HUB and the outstanding success of the program. Among those present at the grand opening twenty years ago --- former Larimer County Human Services Director Ginny Riley and former Larimer County Manager Frank Lancaster --- attended the celebration.
The HUB is the central location for reports of potential child or adult abuse and neglect.  It provides detention screening for juveniles brought in by law enforcement.  The HUB also offers family mediation and referrals to resources for youth who may have run away from home or are engaging in behaviors that place themselves at risk, as well as resource connections for families in need.
Establishing the HUB was a new, innovative approach, and Larimer County took a big step in creating the program, one of only a few of its kind in the state. "We really weren't sure about whether it would work at first, but we really wanted to see if it would succeed to help kids," said former Larimer County Manager Frank Lancaster.
It certainly did succeed. Angela Mead, Child, Youth, and Family Deputy Division Manager commended the HUB staff by saying the success is directly related to the staff having a clear vision of the HUB's purpose.  "They live it, they breathe it, and it comes from the heart."
One story shared at the celebration involved a youth brought in by law enforcement. He was given ramen noodles while he waited which helped him feel a bit better. Months later, he donated two boxes of ramen to help other juveniles going through similar experiences at the HUB.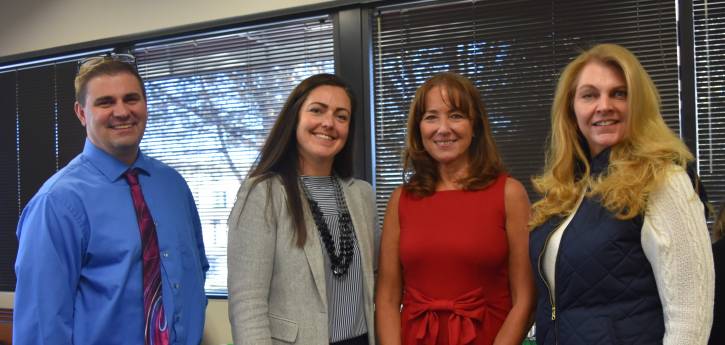 Published on:
Friday, December 20, 2019 - 12:02pm
Thad Paul, Children, Youth and Family Services Manager, [970] 498-6584, tpaul@larimer.org 
Human Services