SHR
Suspect Arrested for Murder in 1996 "Baby Faith" Case
On November 5, 2019, Jennifer (Tjornehoj) Katalinich (09/22/1977) of Erie, CO was arrested on a felony warrant regarding the 1996 "Baby Faith" case. Katalinich was booked into the Larimer County Jail on allegations of CRS 18-3-102 Murder in the First Degree and CRS 18-3-103 Murder in the Second Degree. She posted $25,000 bond and was released. A booking photo is attached.
The "Baby Faith" case began on August 24, 1996 when LCSO received a report that two 11-year-old boys discovered the body of a newborn female in Horsetooth Reservoir. Larimer County Park Rangers, deputies, and investigators responded and learned the infant was found inside a plastic trash bag. An autopsy was later performed by Dr. Amy Lewellyn of the Larimer County Coroner's Office. Dr. Lewellyn determined the cause of death was asphyxia/suffocation and the manner of death was homicide.
As the investigation moved on, the infant became known as "Baby Faith." Investigators established this case was not related to a similar case in Pueblo known as the "Baby Hope" case. Investigators aggressively pursued all leads in the coming months, but eventually all leads were exhausted, and the case was declared cold.
Through donations from the community and help from a local church, a funeral service was held for "Baby Faith" and a grave marker was erected where she was laid to rest in the Roselawn Cemetery in Fort Collins.
On August 24, 2006, investigators reopened the "Baby Faith" case in hopes advances in DNA technology could produce new leads. They also hoped that reopening the case on the 10-year anniversary would generate new tips and leads from the public. Unfortunately, no new information surfaced that would further the investigation.
In of November of 2016, investigators decided to resubmit evidence containing DNA to the Colorado Bureau of Investigation for updated analysis and CBI continued analyzing the DNA.
On July 17, 2019, CBI met with LCSO investigators and reported there were a total of five individuals with a probability of being related to "Baby Faith." Further research revealed four of those individuals were most probable to have information to advance the investigation.
On October 6, 2019, investigators traveled to Minnesota where three of the individuals lived. Following interviews, all three individuals were excluded from involvement in the case. Investigators then traveled to Maryland and met with the fourth individual.
Based on information obtained during the interview in Maryland, investigators determined Jennifer (Tjornehoj) Katalinich could have information pertaining to the "Baby Faith" case. Investigators met with Katalinich on October 18, 2019 and she agreed to speak with investigators. After speaking with Katalinich, Investigator Rita Servin presented her case to the Larimer County District Attorney's Office.
On November 1, 2019, a warrant was issued for Katalinich for Murder in the First Degree and Murder in the Second Degree. She surrendered on November 5, 2019 and was booked into the Larimer County Jail.
LCSO would like to recognize and thank the following law enforcement agencies for assisting with this case: Colorado Bureau of Investigation, Minnesota Hennepin County Sheriff's Office, Maryland Howard County Police Department, Broomfield Police Department, and the Denver Police Department.
If you have any information about the "Baby Faith" case and have not spoken to investigators, please call LCSO Investigator Rita Servin at 970-498-5167.
No additional information regarding this investigation will be released by the Larimer County Sheriff's Office to protect the integrity of the case.
Sheriff Justin Smith said, "This case serves as a great reminder that LCSO is determined to solve all cases despite the amount of time that passes after the commission of the crime. It often takes just one citizen to come forward with information to spark new life into a cold case."
The Northern Colorado Shooting Task Force is still seeking the public's help in the unsolved murder of Mr. John Jacoby in Windsor on May 18, 2015 and the attempted murder of Ms. Cori Romero in Fort Collins on April 22, 2015. To learn about these cases, please visit the task force's Facebook page at https://www.facebook.com/Northern-Colorado-Shooting-Task-Force-898627956871939/. If you have information about these cases, please call the task force tip line at 970-498-5595.
The charges are merely an accusation and the defendant is presumed innocent until, and unless, proven guilty.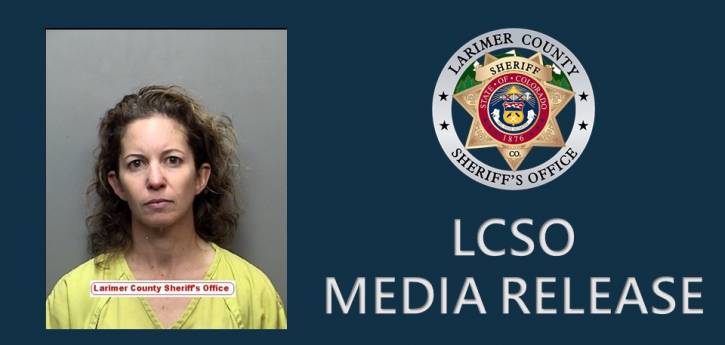 Sheriff