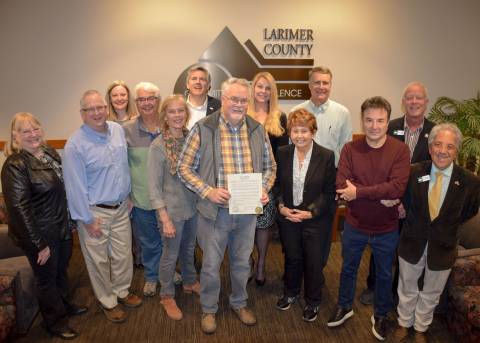 The Board of Larimer County Commissioners recognized former Larimer County Manager Frank Lancaster for his career in public service, by proclaiming October 18, 2019, as Frank Lancaster day.
Lancaster worked toward making Larimer County an organization that continues to provide outstanding public services to Larimer County residents. During his tenure as Larimer County Manager, Lancaster oversaw the largest public facility improvements in the history of the county.
Lancaster also initiated transparency, public outreach and partnering with other local governments to make progress toward many long-term goals, many of which we enjoy today.
"If there's anything I did well, and I'm proud of, it was hiring the right people and getting out of their way. I love county government," said Lancaster.