SHR
9/20
The 560 acre fire is under sufficient control that command has been transferred to Glacier View Fire and the last of the LCSO Emergency Services crew is demobilizing. No additional updates will be provided. Thank you fire fighters!
Smoke will continue to be visible in the area for some time as fuels inside the containment line smolder and nearby prescribed burns occur near Redfeather Lakes.
Final stats: 560 acres, 0 structures, 0 injuries, 1 vehicle. Over 160 personnel and 11 aircraft from LCSO Emergency Services, CO Division of Fire Prevention and Control, USFS, RMNP, Poudre Fire, Loveland Fire, Wellington Fire, Glacier View Fire, Redfeather Lakes Fire, Crystal Lakes Fire, Livermore Fire, Poudre Valley REA, CO Parks and Wildlife, and UC Health quickly controlled this fire and successfully contained it.
---
9/19
Fire is 100% contained. Smoke will continue to be visible for some time.
---
9/18
Incident Command reports no significant activity overnight and no growth.  Fire is now 97% contained and should reach 100% by tonight.  Smoke will be visible from the interior and from the @usfsclrd prescribed burn in RFL.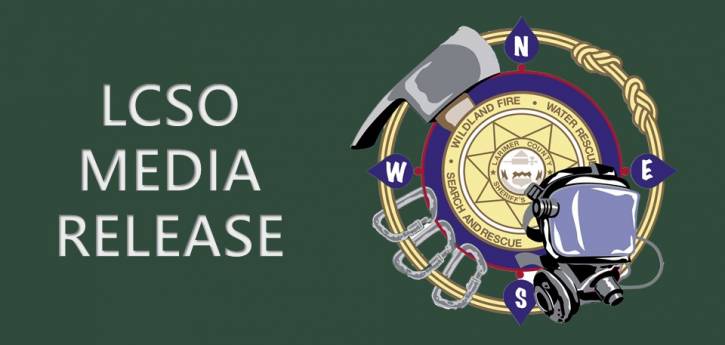 Sheriff