Restoring the Poudre River to a Natural State at River Bluffs
In June, Larimer County Natural Resources wrapped up restoration work this spring in and along the Cache la Poudre River at River Bluffs Open Space.
Since January, the department has been working to make the river and its floodplain more resilient to flooding and ensure it provides healthy habitat for fish and wildlife. Crews will be back in a few months to plant more native grasses, shrubs and trees, but most of the work has been completed.
As part of the project, the department created overflow channels, installed instream features, removed debris from the river and filled in a manmade pond. But rather than just reading about all this important work, please take a few minutes to watch the series of videos below.
Thank you to the Colorado Department of Local Affairs, Colorado Parks and Wildlife and Great Outdoors Colorado for providing funding and the many partners that consulted on and supported this project.
June 2019 Project Update
March 2019 Project Update
February 2019 Update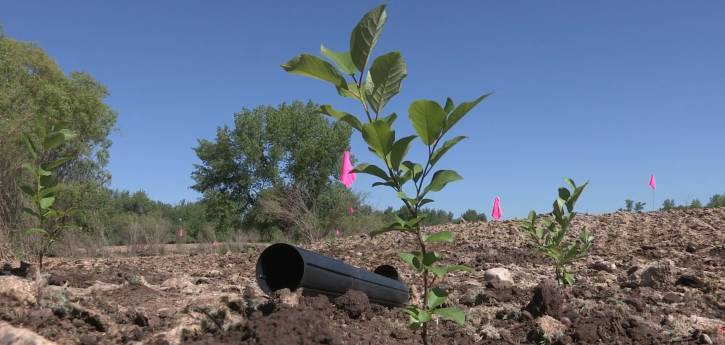 Published on:
Saturday, July 13, 2019 - 11:57am
Zac Wiebe, Natural Resource Specialist, (970) 619-4534
Natural Resources