SHR
On May 31, 2019, at approximately 6:40 p.m., the Larimer County Sheriff's Office was notified that the Estes Park Police Department located McKenna Fowler's vehicle near the 3000 block of Highway 36.  The vehicle left the roadway by the Estes Park welcome sign and came to rest approximately 200 feet down an embankment on the north side of the roadway about ½ mile from the Big Thompson River.  Investigators are working to determine how and why the vehicle left the roadway. 
While locating the vehicle will aid in the investigation, there are still unanswered questions.  LCSO investigators will continue working to find those answers for the Fowler family.
LCSO would like to thank the community for your efforts to help us locate this vehicle and for your continued support of the Fowler family.
---
May 28, 2019
On May 20, 2019, at approximately 6:49 p.m., the Larimer County Sheriff's Office was notified that a woman was pulled from the Big Thompson River near mile marker 65 on Highway 34 east of Estes Park.  The woman was unresponsive and bystanders were performing CPR when deputies arrived.
Deputies and emergency medical personnel continued CPR and the woman was transported to a local hospital.  Unfortunately, she passed away on May 21.  The Larimer County Coroner's Office has released the identity of the woman and that information is available on their website - https://www.larimer.org/spotlights/2019/05/28/big-thompson-river-death-m...
Investigators have not been able to locate the woman's vehicle and are requesting the public's assistance.  The vehicle was last seen on May 20, 2019, at approximately 5:00 p.m. in the area of Main Street and 11th Avenue in Longmont.  Anyone with information regarding this vehicle is asked to call Investigator Steve Pastecki at 970-498-5177.
2014 Toyota RAV4
Charcoal grey
CO license plate – ABAQ33
A stock photo of this type of vehicle is attached.
The investigation is ongoing and no additional information will be released at this time.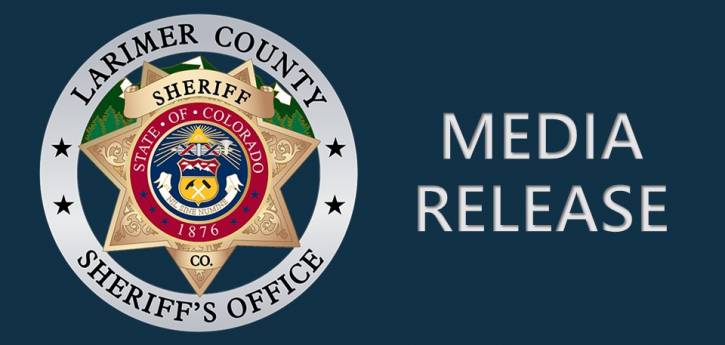 Sheriff