SHR
Berthoud Crash Investigation
On Friday May 24, 2019, at approximately 7:10 a.m., the Larimer County Sheriff's Office received reports of a motor vehicle crash in the 3600-block of US Highway 56 in Berthoud. The Larimer County Collision Reconstruction and Scene Handling (CRASH) team responded, as well as Berthoud Fire Protection District, Thompson Valley EMS, and CDOT.
It was determined that a white Mercedes sedan rear ended a tan Dodge pickup truck causing the Mercedes to go into the oncoming lane. The Mercedes collided head on with a maroon Ram pickup truck resulting in the Ram rolling.
The driver of the Mercedes, a 26-year-old male from Longmont, was ejected from the vehicle and transported to an area hospital where he remains in critical condition. The driver of the Ram was a 23-year-old male from Fort Collins. He was treated and released at the scene. The driver and passenger of the Dodge pickup were a 50-year-old male and 20-year-old male from Berthoud. Both were treated and released at the scene.
US Highway 56 west of I-25 was closed for approximately five and half hours during the investigation. Investigators believe that speed was a factor and are working to determine if drugs or alcohol were involved. The investigation is ongoing and no further information will be released at this time.
If you witnessed the crash and have not already spoken to a deputy, please call Corporal Steve Wicker at 970-498-5532.
###LCSO###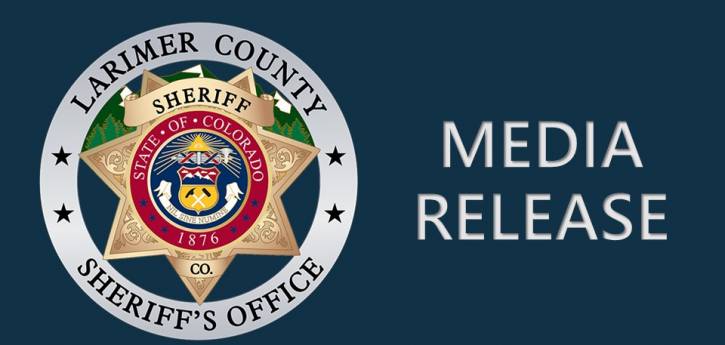 Sheriff