HAE
Rabies in Steer Reminds Livestock Owners to Vaccinate
The Larimer County Department of Health and Environment (LCDHE) has confirmed rabies in a steer in Larimer County. This marks the first transmission of rabies to a mammal other than a skunk in 2019. So far 26 skunks have been confirmed positive with rabies in Larimer County this year.
In Larimer County, positive rabies is most normally found in skunks and bats but does occasionally cross into other species. So far this year Larimer County has the highest confirmed rabies infection in animals across the state of Colorado. Skunk rabies may pose a greater risk to pets and livestock because—as ground-based animals—they may interact more with animals than bats.
Rabies is spread primarily by saliva through the bite of a rabid animal. Once symptoms of rabies infection appear, there is no cure and the infection is fatal. People that have been exposed to rabies can receive medication treatment to prevent illness.
The first positive rabies infection in a steer is a reminder that even livestock need to be vaccinated by a licensed veterinarian to help protect to help protect human caretakers from being exposed to rabies.
LCDHE reminds pet and livestock owners to keep their animals up-to-date on rabies vaccinations to prevent lengthy and costly quarantines—or even euthanasia—if they have an encounter with a rabid animal.  Livestock owners should check with their veterinarians about rabies vaccinations for their horses, cattle, and other livestock.
Ways to protect you and your family:
Do not feed or touch wildlife.
Teach children to observe wildlife from a distance and to notify an adult if there is a wild animal in the area or if they are bitten or scratched.
Eliminate food sources for wild animals by not feeding pets outdoors, closing pet doors especially at night, and tightly closing garbage cans and feed bins.
Ensure that your pets, horses and livestock are up-to-date on their rabies vaccinations.
For the latest information on rabies in Larimer County, visit http://www.larimer.org/rabies.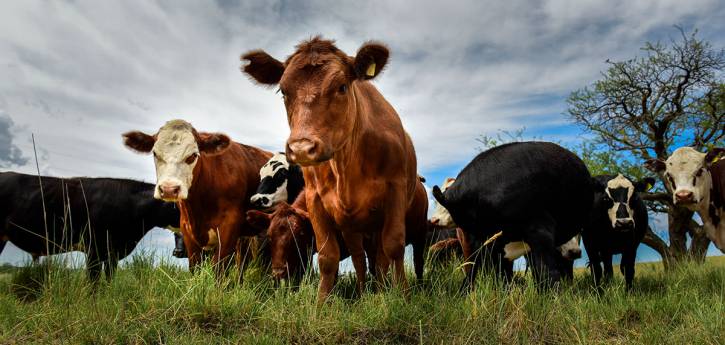 Health