Select Boat Ramps Open April 1 at Horsetooth Reservoir, Carter Lake
LOVELAND, Colo. – The boating season at Larimer County's reservoir parks kicks off Monday, April 1, 2019. Select boat ramps will open at Horsetooth Reservoir and Carter Lake.
View boat ramp hours for April 1-30, 2019.
The start date for the boating season is dependent upon weather and ice on the reservoirs. Horsetooth District Manager Mark Caughlan noted Horsetooth Reservoir still has a lot of ice as of mid-March.
"Please boat with caution during late winter and early spring conditions," Caughlan said. "Pay special attention to ice and debris on the water. Make sure your vessel has been properly de-winterized and is in good running condition."
Stay tuned for updates on hours starting May 1 and additional boat ramps opening.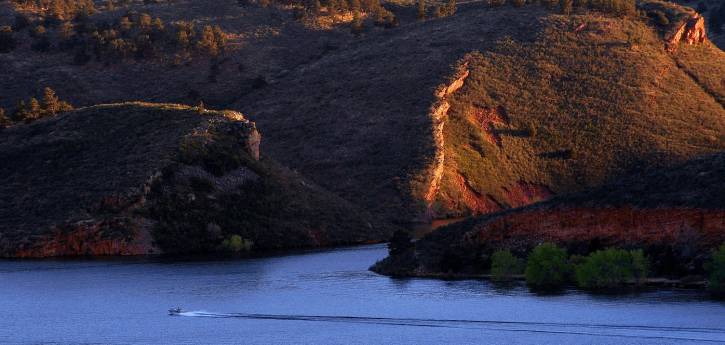 Published on:
Thursday, March 21, 2019 - 3:55pm
Mark Caughlan, Horsetooth District Manager, (970) 498-5600
Dan Rieves, Carter Lake District Manager, (970) 619-4456
Natural Resources