Board extends grant to purchase more CNG vehicles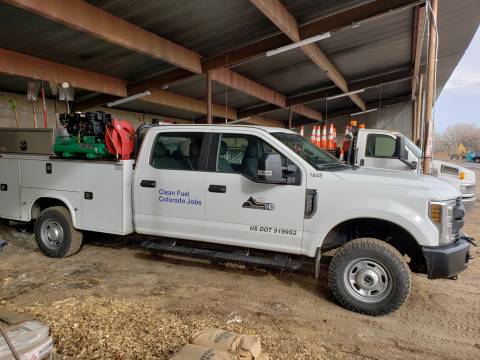 They look and drive the same, but use different fuel.
The Board of Larimer County Commissioners recently amended a 2016 agreement for a grant which allows Larimer County to continue to purchase Compressed Natural Gas [CNG] vehicles through June 30, 2019.
The board amended the State of Colorado Congestion Mitigation and Air Quality Control [CMAQ] agreement between Larimer County and the Colorado Department of Transportation to purchase more CNG fueled trucks to be used by the Larimer County Road and Bridge Department.
The original grant was signed in 2016 starting with the purchase of two CNG vehicles per year ending in State of Colorado fiscal year 2019. The extension will allow the county to purchase two more vehicles this year.  
CNG-fueled vehicles encourage the use of alternative fuels which helps reduce tailpipe emissions in northern Colorado.  Natural gas is also cheaper, domestically available and an abundant resource.