Donation lets Coroner see a clear picture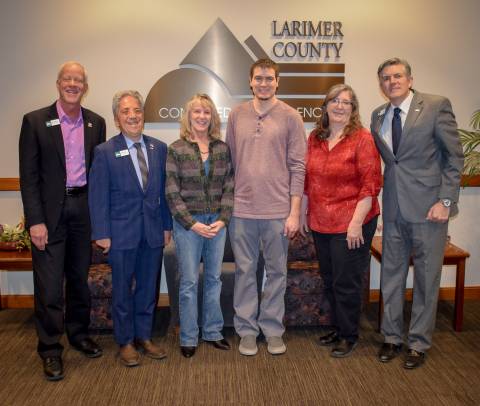 Most know X-Ray machines aren't cheap, and Tuesday at their regular Administrative Matters Meeting, the Board of Larimer County Commissioners thanked Cathy Sloan for a generous donation, helping that key piece of equipment to become reality.
A new Lodox X-Ray machine will be installed in the new Larimer County Coroner's Office at 1600 Prospect Park Way in Fort Collins.
Sloan is the widow of former Larimer County Coroner Patrick Allen, who for 38 years did an outstanding job as coroner. Sloan made the donation to honor his legacy, a big part of her late husband's life in his service to Larimer County.
Allen set the bar high many years ago for the work the Coroner's office performs --- known throughout the state --- and that quality work continues today by re-elected Dr. James A. Wilkerson and his staff.
The new X-Ray machine will enhance the investigations at the Coroner's Office so they can continue to provide outstanding forensic pathology services for an increasing Larimer County population.
Lodox X-Ray machines were originally developed to examine miners who work in diamond mines, ensuring they wouldn't be stealing diamonds as they finished their shifts and left the mines. The machines emit a very low dose of radiation, yet are designed to show things as clear as diamonds --- and bullets, too --- along with other important evidence during an autopsy, improving investigations.