SHR
On November 7, 2018, at approximately 7:05 p.m., a Larimer County Sheriff's Office deputy attempted a traffic stop of a vehicle at East Mulberry Street and Greenfield Court.  The driver of the vehicle failed to stop and a check of the vehicle's license plate revealed it was associated with a male wanted for an outstanding felony warrant.
The deputy pursued the suspect vehicle eastbound on East Mulberry Street and over Interstate 25 at varying speeds up to 55 mph.  The suspect vehicle started to turn southbound onto the northbound exit ramp from Interstate 25, so the deputy attempted a low speed Precision Immobilization Technique (PIT) to prevent the suspect vehicle from turning into oncoming traffic.  The PIT was not successful and the deputy terminated the pursuit as the suspect vehicle drove southbound toward the northbound lanes of Interstate 25.
Shortly after the pursuit was terminated, LCSO discovered the suspect vehicle was involved in a crash near mile marker 269 on northbound Interstate 25.  Colorado State Patrol troopers responded to investigate the crash.  Please see the attached media release from CSP regarding the crash investigation.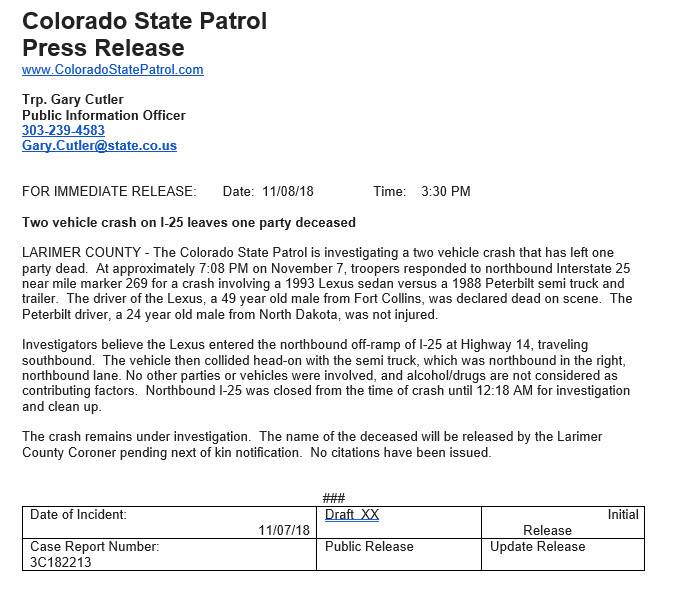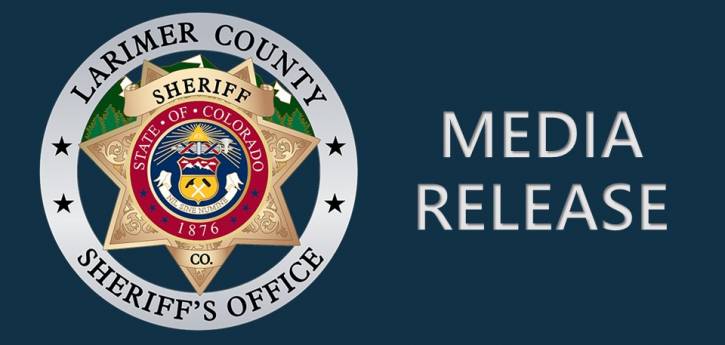 Sheriff