Free Holiday Events in November
Have a holly, jolly, eco-friendly Christmas! Larimer County Solid Waste Department is offering free workshops and activities to help you stay on the planet's "nice" list. For registration and information on these activities, contact Gloria Cohen at [970] 498-5772, gcohen@larimer.org
Green Your Holidays Workshop
*Rescheduled for December 1 | 9:30 - 11:30 am*
Council Tree Library: For adults and teens
Waste increases by 25 percent between Thanksgiving and New Year's. Minimize your "waste"line this holiday season. Free snacks & upcycled crafts. We'll share useful holiday tips to minimize and recycle all that extra waste. All materials provided at no cost to you. Registration required. 
DIY Upcycled Fabric Bags Studio
November 15 | Drop-in 10 am - 2 pm
Garbage Garage Education Center: For adults, teens and 3rd grade+
It's America Recycles Day, and we're going to celebrate with a project you can use and reuse for years to come. Drop in and leave with a fabric gift bag or bulk food bag. Supplies and instruction provided by us; hands-on construction provided by you! Please RSVP.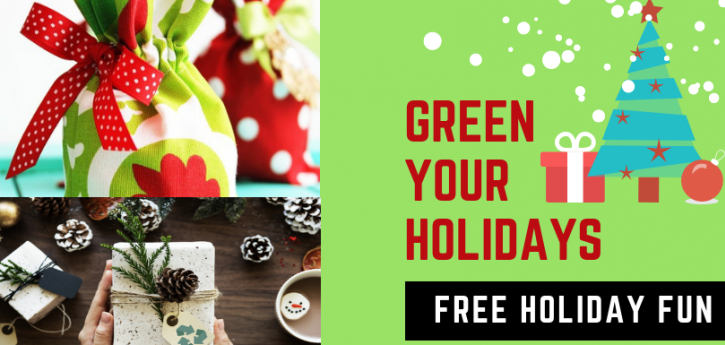 Published on:
Monday, November 5, 2018 - 11:40am
Gloria Cohen, Environmental Educator
gcohen@larimer.org, 970-498-5772
Solid Waste