Larimer County Puts Two Camper Cabins Up for Auction
LOVELAND, Colo. – Larimer County Department of Natural Resources has placed two of its camper cabins up for auction. Bidding closes on Oct. 18, 2018.
The department is selling two cabins currently located at Hermit Park Open Space. Both cabins were built in the late 1970s from a log cabin kit of unknown origin. They are both one-room cabins roughly 20.5 feet long by 17 feet wide with outside decks. Details are available at the auction website:
www.govdeals.com (search for "Hermit Park cabins")
The buyer(s) is responsible for all cabin removal work and costs. Cabins must be removed from Hermit Park Open Space between Nov. 1-16, 2018. 
Both cabins are being sold "as is" and are available for inspection at Hermit Park Open Space, 17 Hermit Park Rd., Estes Park, CO, by appointment. Contact Shane Fraser at frasersw@co.larimer.co.us.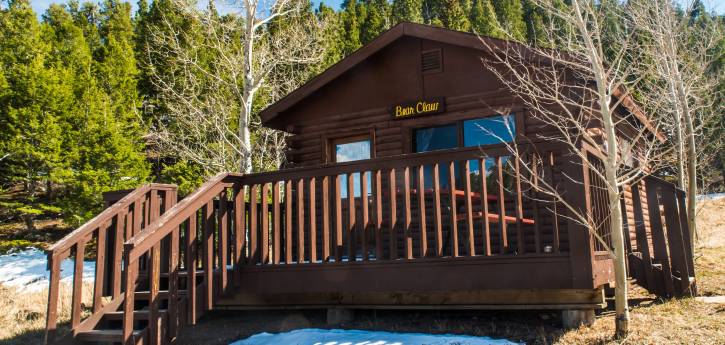 Published on:
Tuesday, October 9, 2018 - 1:13pm
Shane Fraser, Big Thompson District Maintenance Supervisor, (970) 577-2091
Natural Resources