Dougherty sworn in to fill District I seat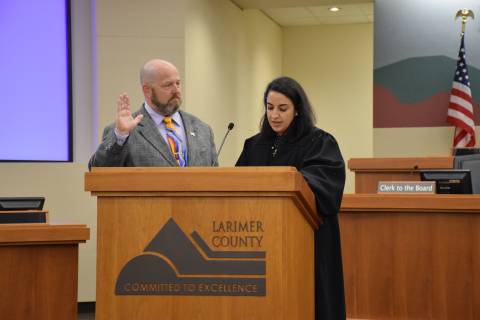 Sean Dougherty was sworn in today to fill the Larimer County Commissioner District I seat vacated by the late Larimer County Commissioner Lew Gaiter III.
He was selected with a unanimous vote from the Larimer County Republican Party Vacancy Committee to fill the seat until the end of December, 2018.
The District I seat will then be filled for a four-year term by the November 2018 General Election winner for Larimer County Commissioner.
Dougherty has lived in Colorado for almost 30 years working as a Realtor and has served as a member of the Larimer County Planning Commission for eight years.