Fall 2018 Landfill Update
THE DIRECTOR'S MESSAGE
I started at the Larimer County Solid Waste department in August of 2000. At that time, it was forecasted that the landfill would be "full" in 2003. The department was able to secure a vertical expansion in 2003 and now we are approaching the new end date for being "full". If current volumes continue, the landfill will reach capacity around the end of December 2025.
This means we have about seven years to plan for what's next. About 2 ½ years ago, Larimer County, the City of Fort Collins, the City of Loveland and the Town of Estes Park began the process. The North Front Range Regional Coalition began to look to the future. A consultant was hired (HDR Engineering Inc.) to help us gather the needed information.  The Coalition is guided by our elected officials from the above-mentioned members (PAC), a technical advisory group (TAC) made up of solid waste professionals from each entity and a Stakeholder's group of about 70 members made up of professionals, interested citizens from around the County, other professionals from Colorado, environmental groups, and also the businesses that haul and dispose of solid waste.
Through a collaborative effort between all these groups, we have formulated a Solid Waste Infrastructure Master Plan (SWIMP) that will go to the Board of County Commissioner's (BOCC) for adoption.  We are currently scheduled to have another stakeholder's meeting on Sept 19, 2018 at the Ranch. Then we will ask our PAC to ratify the SWIMP prior to going to the BOCC for adoption.
This plan is the road map for the next fifty years of solid waste management in Larimer County.  You can go to our website nfrwasteshed.com and look for the tab marked "Documents". Go to the PDF titled, "Final Draft Report on Analysis of Infrastructure Options (2/29/2018)" for additional information.  If you have questions – give me a ring at
970-498-5762 or email sgillette@larimer.org.
Stephen Gillette, Director
RECYCLING UPDATE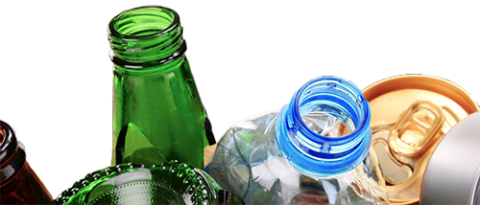 We are fortunate to have a recycle center here at our solid waste site in Larimer County. Our current operator, Waste Management of Colorado, Inc., continues to do a great job for us. Recently our facility was upgraded with a cardboard screen. This OCC (cardboard) screen separates the OCC from other single stream materials, which are sent to the Franklin Street facility. The other materials are then separated into various commodities to be shipped to markets.
Speaking of markets, you may have heard that the "China market" has changed. China has tightened up their contamination rates. Previously, commodities would be accepted if they were "contaminated" as much as 10%! Their new standard is .5%!! Before, one ton (2,000 pounds) could be contaminated with 200 pounds of contamination. The new standard for that ton is only 10 pounds of contaminants!! This means recycling sort lines must run slower to pull out contamination and the machines need to be better (optical sorters, air classifiers).
What can we do? Know what you can and cannot include in your curbside recycling. Are you sure it is recyclable? Just because it is made of plastic does not mean it's recyclable. You can go to our website at larimer.org/solidwaste/recycling/recycleathome to help you keep our recyclables contaminant free.
5 REASONS TO VISIT THE GARBAGE GARAGE
1) Expert Recycling Knowledge
We'll show you which items can be recycled and answer all your recycling questions. You'll leave knowing exactly how to recycle at home, at work and on the go.

2) Activities Tailored to Your Needs
Based on your needs and interests, we can prepare an activity for your visit. Activities offered include a landfill model, trash bag relay, natural resources games, painting parties (limit 5), a puppet show with a story and more.

3) The Mountain of Trash
As you enter the Education Center you'll see an astounding sample of real trash from our landfill. What kinds of things could have been reused or recycled? What treasures do you see in the mountain?

4) Landfill & Decomposition Exhibit
Certain conditions must be met at sanitary landfills to protect local health and the environment. Learn about the inner-workings of the Larimer County Landfill. See old waste items that have been scooped up by prairie dogs to learn more about decomposition rates.
5) Upcycled Arts and Crafts Projects
Items that would otherwise be thrown away make unique upcycled art projects and crafts. Satisfy your artsy side and ask to make an upcycled art piece.

Our Education Center has something for everyone. We welcome visitors of all ages. Join the 1,800+ visitors we've had so far this year and schedule a visit today! Email gcohen@larimer.org or call 970-498-5772.
LANDFILL ENTERS PHASE 5A OF CLOSURE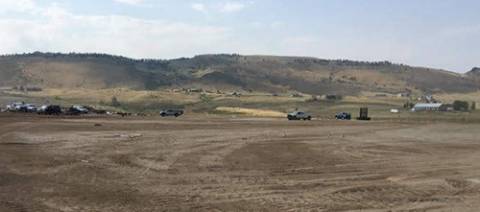 Another phase of the landfill is at capacity and we're currently in the engineering stage of the closure. Work is scheduled for next spring, when the frost depth is shallower. Capping this cell in the springtime means new seed will have a greater chance of taking root to establish a healthy area of vegetation. For a natural look, a 3 ½" layer of dirt will be blended into three other closed areas of the landfill adjacent to the completed phase, as settling has occurred.
GREEN WASTE PROGRAM THRIVES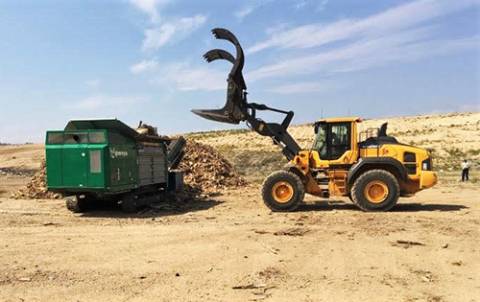 Last summer, we started a Green Waste Program to divert waste from the landfill. We collect tree branches, logs, grass & leaves, dimensional wood, wooden pallets, and sections of wooden fencing. We stockpile this material in a designated area on-site. Once we have enough product, we grind it and have it transported to Biochar Now, a Colorado-based company. The material is then converted into a product used for agricultural application.
The volume of biomass from grinding material collected between July 2017 and December 2017 was 3,910 cubic yards. This year to date we have already doubled that amount. Please visit our website to see what is and isn't accepted in our program.
GROUNDWATER ASSESSMENT PROJECT EXTENDED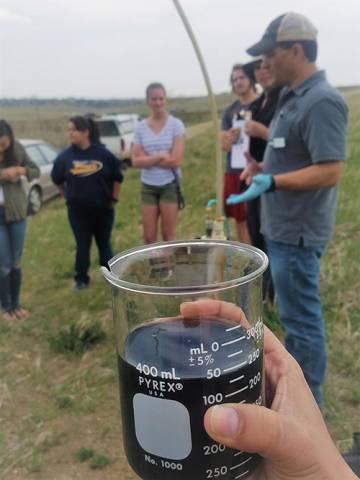 An in-depth study of groundwater contamination around the landfill, originally scheduled to be complete, has now been extended to evaluate a new contaminant of concern. Over the past year our consultant, Trihydro Corporation, has been working to assess the geology, groundwater flow, and water chemistry of the upper-most aquifers that extend from the landfill to the east. Findings of the study, reported to the Colorado Department of Public Health and Environment (CDPHE) in July, noted that the industrial chemical 1,4-dioxane was detected in the aquifers, but the extent of contamination was not fully determined. For this reason, CDPHE has requested that the study be extended to find out exactly how far downstream 1,4-dioxane has spread. 
Larimer County has been monitoring the groundwater around the landfill since 1981, routinely testing samples for 47 volatile organic compounds (VOCs) and periodically testing for an extensive list of 200 organic compounds, but we have not looked for 1,4-dioxane until recently.  The U.S. Environmental Protection Agency (EPA) has identified 1,4-dioxane as an "emerging contaminant" of concern, but they have not yet established a drinking water standard for this chlorinated organic compound.  Chemical manufacturers have historically used 1,4-dioxane as a stabilizer added to chlorinated solvents such as trichloroethane (TCA).  Because the groundwater northeast of the landfill is contaminated with chlorinated solvents (i.e. VOCs), CDPHE has required Larimer County to begin testing for this chemical.  In water samples collected over the past year, low concentrations of 1,4-dioxane – ranging from 2 to 77 parts per billion (ppb) – have been detected in landfill leachate and in groundwater and surface water northeast and east of the landfill area.
In the coming weeks we will be working with Trihydro and a drilling contractor to determine how far east the contamination has spread.  The first phase of work will involve using a miniature drill rig to collect soil and groundwater samples at a couple of dozen locations along the Fossil Creek and Smith Creek drainages within the Cathy Fromme Prairie natural area.  Once the extent of contamination has been defined, new monitoring wells will be installed to track water quality changes over time.  Trihydro will then proceed with an assessment of corrective measures to determine the best option for dealing with the groundwater contamination.
FREE PAINT & MORE
Household Hazardous Waste (HHW) has been busy accepting chemicals from residents all summer long. Once chemicals come into the program our staff sorts through them to deem what may be reusable.
All reusable items are placed out on the shelves to be given away, free of charge. If you have a project around the house, a neighbor that can use some help, or some cleaning to do before winter comes, stop in and see if we have something to help get the job done!
Items that we could possibly have available for pick up include paint, linseed oil, car wax, household cleaners and grout sealer just to name a few. 
Please read on for important reminders about the Larimer County Household Hazardous Waste Facility!
SPOTLIGHT: HAZ WASTE
Things to remember about HHW:
The facility is open every Monday, Tuesday, Thursday, Friday and Saturday from 8:00 – 4:30. (Unless a major holiday falls on one of those days.)
We are CLOSED on WEDNESDAY.
You must be over 18 to use the facility.
If you are DROPPING off household items, you must live in Larimer County and be bringing waste from your own personal use.
All items are free of charge. We encourage people to take only what they can use.
FOLLOW US ON FACEBOOK
Wondering if there are vehicle restrictions in place at the landfill? Want to learn new tips for savvy recycling? Be in the know with ongoing updates on what's going on at the landfill, relevant articles, special events, and recycling guidance you'll find interesting and useful. Find us at facebook.com/larimersolidwaste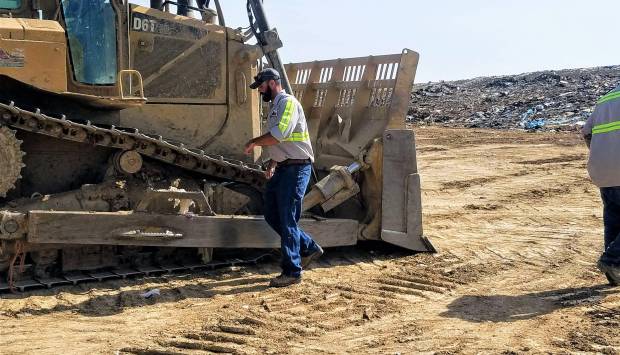 Solid Waste