On World Ranger Day, Larimer County Recognizes Individuals Who Protect Our Natural Treasures
LOVELAND, Colo. – Larimer County is proud to honor the individuals who protect conservation areas across the globe on World Ranger Day.
World Ranger Day is celebrated worldwide on July 31 to commemorate rangers killed or injured in the line of duty and to celebrate the work rangers do to form the "thin green line" that protects the earth's natural treasures, including parks, open spaces and natural areas right here in Larimer County.
"We're proud to serve the visitors of our parks and open spaces, ensuring that they have a safe, fun, positive experience, while at the same time protecting these local resources," said Ken Brink Jr., Visitor Services Program Manager for Larimer County Department of Natural Resources.
Rangers provide the front line for public safety and resource protection by educating visitors, enforcing regulations, providing medical assistance and maintaining facilities, among other duties.
"Rangers may have to provide medical care to an injured mountain biker, quell a domestic dispute in a campground or respond to a wildfire," Brink said, "while also picking up discarded pop cans in a parking lot or sweeping out a dirty restroom. County rangers truly are multi-purpose."
Brink noted that while rangers serve the public, these same people they serve are their best partners. He estimated that nearly a third of all incidents in which Larimer County rangers respond are brought to their attention by the visiting public. Brink said members of the public are encouraged to call dispatch at 911 if they encounter someone in distress or need assistance themselves.
"We greatly appreciate the altruistic nature of our visitors, who care about their local parks and natural resources, as well as their fellow citizens," Brink said. "They are our 'eyes on the ground.'"
Rangers have protected and patrolled County-managed parks and open spaces for decades, Brink said. Today, Larimer County rangers stand with their brothers and sisters across the globe in honoring rangers who have fallen while protecting our natural resources – and encourage the public to do the same.
World Ranger Day is an initiative of the International Ranger Federation. Learn more about World Ranger Day. 
Learn more about Larimer County's ranger program, including its annual, nationally recognized Ranger Excellence School.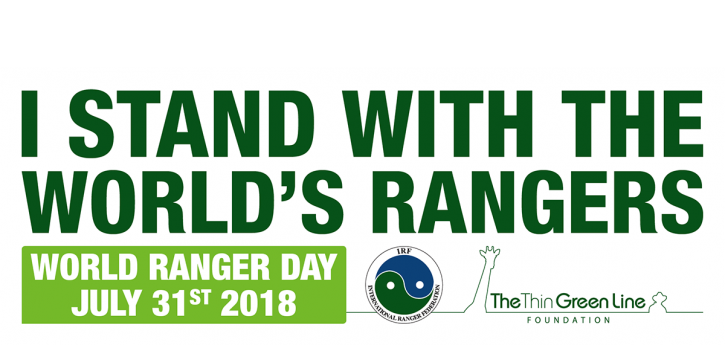 Published on:
Tuesday, July 31, 2018 - 7:58am
Ken Brink Jr., Visitor Services Program Manager, (970) 619-4555
Natural Resources