Larimer County Comprehensive Annual Financial Report released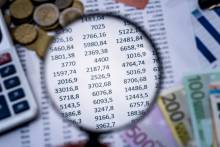 The Board of County Commissioners today released for public review the 2017 Larimer County Comprehensive Annual Financial Report [CAFR] for the fiscal year that ended December 31, 2017.
The CAFR report contains 171 pages of financial transparency. It includes audited financial statements, management's discussion and analysis, statistics and other financial information. Rubin Brown, a firm of independent public accountants audited the financial statements as required by state statutes.
The CAFR received an 'unmodified' opinion from the independent auditors. An unmodified opinion provides the public with the confidence Larimer County's financial reporting is accurate, reliable and adheres to the requirements for government reporting.
The Board recognized Larimer County Finance Director Carol Block, Controller Lorrie Lopez, Larimer County Finance staff, and finance professionals who contributed to the document.
The complete CAFR is available at http://larimer.org/finance/cafr.htm