SHR
UPDATE – Arrest Made Following Fatal Crash Investigation in Berthoud
The Larimer County Sheriff's Office CRASH Team's investigation into the fatal crash at North Highway 287 and West County Road 8 in Berthoud on January 9, 2018 is complete.  The investigation revealed the Kia SUV driven by Stacie M. Alcoser (07/01/1974) of Fort Collins entered the intersection traveling at or near 65 mph while the traffic light was red.  Alcoser's vehicle struck a motorcycle driven by a 54-year-old Denver woman who did not survive.  Alcoser's vehicle also struck an SUV causing serious bodily injury to the adult female driver of that vehicle.
On February 16, 2018, Alcoser was booked into the Larimer County Jail on allegations of Vehicular Homicide (Class 4 Felony) and Vehicular Assault (Class 5 Felony) and bond was set at $10,000.  She was released a short time later after posting bond.  A booking photo is attached.
No further information will be released.
The original press release is available at https://www.larimer.org/spotlights/2018/01/10/fatal-crash-investigation-....
The charges are merely an accusation and the defendant is presumed innocent until, and unless, proven guilty.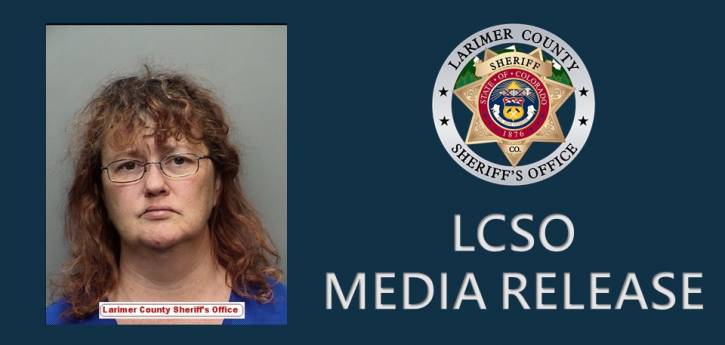 Sheriff