Partial Road Closure - Taft Hill Rd., South of Harmony Rd. to Landfill entrance
Taft Hill Road in Fort Collins will be closed from Harmony Road to the entrance of the Larimer County Landfill from Sunday, December 10, 2017 to Thursday, December 14, 2017. The work being done will bring a new and necessary water tap to the landfill site.
The contractor will attempt to complete the work and reopen the roadway by 7:00 am on December 11, 2017.  However, the road closure may extend additional days pending weather or other delays. Traffic should follow the posted detour signs to enter the landfill from the south.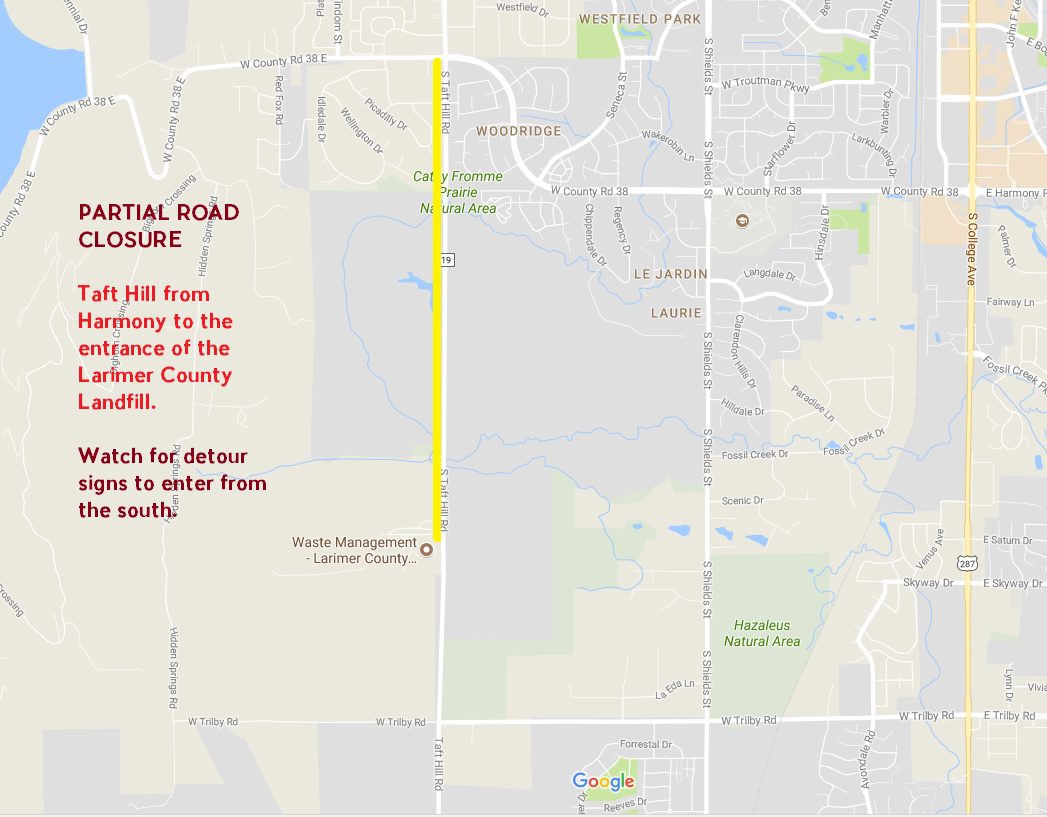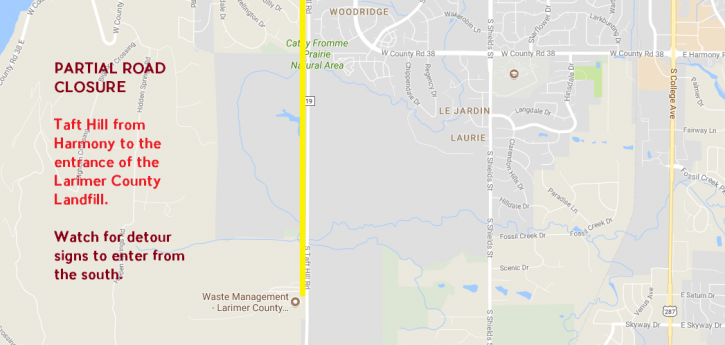 Solid Waste