SHR
UPDATE - Missing Child Near Drake
November 27, 2017 at 4:00 p.m.
The Larimer County Sheriff's Office is sad to report the 23-month-old child involved in this incident did not survive.  Our thoughts and prayers are with her family and everyone who responded to assist with this investigation. 
The 911 call was made by the child's mother.  The mother reported she last saw the child about 30 minutes prior when they were sleeping.  The mother awoke, found the door to the residence ajar, and the child was gone.
The child was located in the water about 400 yards down river from the residence by a first responders and CPR was started. 
The investigation into this incident continues.  No further information is available at this time.  The Larimer County Coroner's Office will release the cause and manner of death.
####
On November 27, 2017, at approximately 9:23 a.m., the Larimer County Sheriff's Office was notified that a child (less than five years of age) was missing from a residence in unincorporated Larimer County near Drake.  Deputies, LCSO Emergency Services, and Larimer County Search and Rescue responded to the 1500 block of West Highway 34 and began searching for the child.  About 30 minutes later, the child was found unresponsive east of that location.  CPR was started and the child was transported to a local hospital via ambulance.
The investigation into this incident is ongoing and updates will be provided as information becomes available.
Anyone with information regarding this incident is asked to call Larimer County Sheriff's Office at 970-416-1985.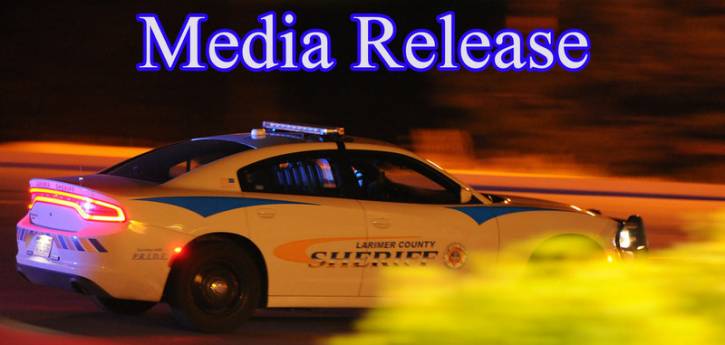 Sheriff