SHR
Barricaded Person Arrested
Click a photo to enlarge.*
On October 8, 2017, at approximately 7:05 p.m., a Larimer County Sheriff's Office deputy went to the 2900 block of West Woodford Avenue in Fort Collins to locate and arrest a man for multiple outstanding warrants.  The wanted man, Stephen Scannapieco (02/04/1972), ran when he saw the deputy and barricaded himself inside his residence. 
Deputies set up a perimeter around the home and made numerous attempts to contact Scannapieco via telephone and PA announcements, but he would not respond.  At about 8:30 p.m., deputies entered the home and learned Scannapieco was hiding in the crawl space below the home.  Scannapieco refused commands to come out and a K9 was deployed into the crawl space.  Scannapieco would not comply even after being bitten by the K9. 
The Larimer County Regional SWAT team responded and deployed gas and Pepperball into the home and crawl space at about 11:20 p.m.  Deputies continued issuing verbal commands with no cooperation from Scannapieco.  At 4:30 a.m., Scannapieco crawled out from under the home and was taken into custody without further incident.  He was transported to a local hospital, treated for minor injuries from the dog bite, and then transported to the Larimer County Jail and booked on the following allegations and warrants.
Violation of Restraining Order (Class 2 Misdemeanor)
Refusal to Leave Upon Request (Class 2 Misdemeanor)
Resisting Arrest (Class 2 Misdemeanor)
Obstruct Peace Officer (Class 2 Misdemeanor)
LCSO Warrant - Failure to Appear / Possession Controlled Substance – NO BOND
FCPS Warrant - False Info to Pawn Broker (Class 6 Felony) - $500 bond
Warrant - Theft (Class 3 Misdemeanor)
LCSO Warrant - Failure to Appear / Criminal Mischief (Class 2 Misdemeanor) - $250 bond
LCSO Warrant - Violation of Bail Bond Conditions (Class 6 Felony) - $150 bond
FCPS Warrant - False Info to Pawnbroker (Class 6 Felony) - $2,500 bond
A booking photo of Scannapieco is attached.  No further information will be released at this time.
The charges are merely an accusation and the defendant is presumed innocent until, and unless, proven guilty.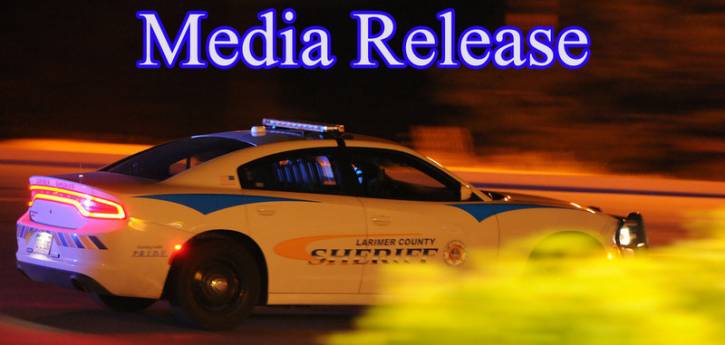 Sheriff