Battery Recycling Design Contest
Thank You For Your Submissions
Thank you to everyone who entered artwork in the contest! All of the submissions reflect a wealth of creativity and talent in our community.
On average, batteries ignite 3-5 fires per month at the solid waste facility.  In a nationwide survey of recycling centers, 64% of sites reported that lithium batteries are the most prevalent cause of fires. Batteries are found increasingly in every-day electronics, and they are smaller and more powerful than ever. Since they are essentially stored energy, it doesn't take much for batteries in the solid waste system to release energy as heat and start a fire. You can help keep landfill and recycle center staff safe by separating batteries from your trash and conventional recycling and taking them to a designated site for recycling (find one here). 
Hazardous Waste held a design contest to help spread awareness of the hazards of battery fires. The winner has been announced! 
Winner:
Kacy Lobato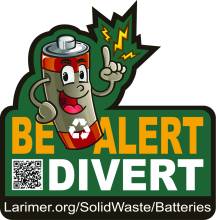 Honorable Mentions:
| | | |
| --- | --- | --- |
| Anne Rutherford  | Caiden Snell  | Vanessa Banks |
| | | |
Special Thanks to Contest Sponsors:
Thank you to Spoons Soups and Sandwiches, Cuppy's Coffee and Smoothies, Mugs Coffee Lounge, Momo Lolo Coffee, Matador Mexican Grill, and Leapin' Lizard Labels for your generous contributions to our contest!
Big Thank you to Angela Heckart's Students at Beattie Elementary
Ms. Heckart caught wind of the contest and invited her students to create designs to help spread awareness of battery safety and proper recycling. We were overwhelmed by their creativity and decided to honor their work and spread their creativity in a special way. Leapin' Lizard Labels stepped up to help us, offering to print each students' design in sticker and form. We gave the stickers back to the students, knowing that they are certified to teach their friends and families about battery safety and recycling. In their words: "Wait! Don't throw batteries away. Bring them to a special place to take care of the Earth." Browse through their artwork below!
Contest Rules
The Prize
The winning design:
Will be printed on stickers and distributed to 1,000 Hazardous Waste customers.
Will be featured in a battery recycling toolkit that will available to Larimer County residents and organizations.
The winning artist will be featured on our County Webpage and newsletter reaching thousands of residents. 
The winning designer will receive gift cards to contest sponsors including Cuppy's Coffee, Momo Lolo Coffee Shop, Mugs Coffee Lounge, Spoons, and Matador Grill. 
Timeline
Submission Deadline: February 19th, 2021
Winner will be contacted the week of February 22nd, 2021
Theme and Style Guidelines
The winning design will be included in a battery safety campaign. The goal of the campaign is to encourage residents of Larimer County to keep batteries out of the trash and curbside recycling. Batteries disposed of improperly cause fires in trash trucks and at landfills and recycling centers. 
Design Should Include:
Your design should be memorable, effective, and eye-catching. It should remind people not to throw batteries in the trash or conventional recycling and should direct people to the Battery Safety Campaign website: larimer.org/solidwaste/batteries. This can be done by including the webpage's QR code (below), or the site URL.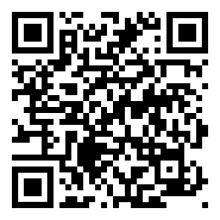 QR code for larimer.org/solidwaste/batteries
Your design is not required to incorporate Larimer County brand colors. However, if you would like to use them, the Larimer County Brand colors are: 
Primary: 

Supporting: 

Artwork Specifications
Artwork should be able to be printed on a sticker in any shape, but will be printed no larger than 3.5" x 3.5."
Artwork should be saved as a .png or .jpg file.
Resolution for all submitted works should be at least 300 dpi.
How to Enter Your Submission
Fill out the submission form OR email the following to hhw@larimer.org:
We ask that the winning designer provide up to two revisions of their design, if necessary. Upon selection, the winning student will transfer 100% ownership of their design to Larimer County. We will not use any designs for profit.
Incomplete submissions will not be considered. 
Click a photo to enlarge.